Novak Djokovic Assured to Surpass Pete Sampras for 2nd Most Weeks at World No.1 After Italian Open 2020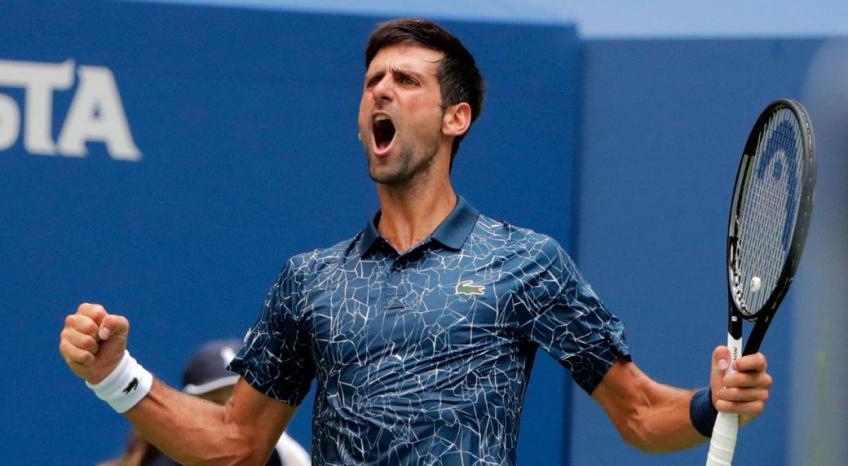 The 17-time Grand Slam Champion, Novak Djokovic, will certainly surpass Pete Sampras to spend the second-most number of weeks as World No.1. Djokovic is assured to clinch this milestone after World No.3 Dominic Thiem crashed out of the Western and Southern Open in his very first match.
The ATP rankings were frozen for six months starting 23rd August due to the coronavirus pandemic. Hence, Djokovic was robbed of 22 weeks in his tally. The Serbian has already spent 283 weeks at World No.1 over his illustrious career while Pete Sampras's tally stands at 286 weeks.
Thiem, this year's Australian Open runner-up had a chance of grabbing the World No.1 ranking by winning Cincinnati Masters and reaching the later rounds at US Open 2020.
With Dominic Thiem's loss at #CInCyTENNIS on Monday, @DjokerNole is assured of passing Pete Sampras on 21 September for 2nd-most weeks at No. 1 in FedEx ATP Rankings history (287).

Djokovic could tie @RogerFederer's record 310 weeks on 1 March 2021 and pass RF on 8 March 2021.

— ATP Media Info (@ATPMediaInfo) August 25, 2020
"It was just a horrible game by myself. Didn't play well at all. Didn't get any rhythm. I felt like I didn't win any points on his serve," Thiem said during the post-match conference.
Djokovic close to Federer's record of 310 weeks at World No.1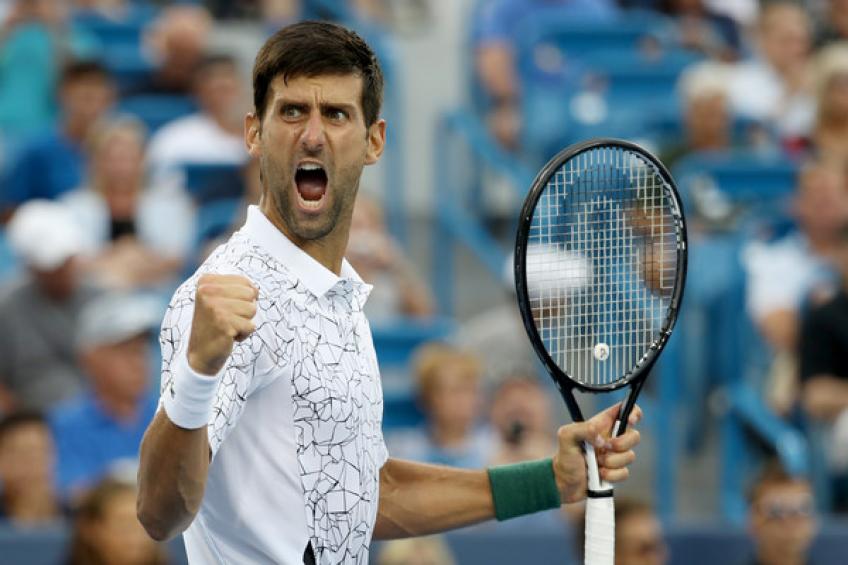 Novak Djokovic will officially surpass Sampras on 21st September 2020 and then will have a strong chance of breaking Roger Federer's record. The five-time US Open champion has spent an astonishing 310 weeks at World No.1. The Serbian is likely to overcome by Federer's tally by March 2020 provided he is able to defend his title at next year's Australian Open.
Recently, Novak pulled out of his first-round doubles match at the Western and Southern Open 2020. Reeling from neck pain, the World No.1 edged past Ricardas Berankis in straight sets in his first ATP match after six months.
Djokovic received medical treatment during the match and spoke about being bothered by neck pain over the last few days.
Djokovic on his sore neck: It's unfortunate, after six months… It's bothering me on serve, but it is better than it was day or two ago and it's going in the right direction. I hope I'll be OK. #CInCyTENNIS

— Saša Ozmo (@ozmo_sasa) August 25, 2020
As the US Open 2020 begins next week, the World No.1 is the favorite to lift the trophy at Flushing Meadows to become one short of his Rafael Nadal's Grand Slam tally.