Novak Djokovic Reveals How "Energy From the Heavens" Breeds Success on Court
Published 03/08/2021, 5:30 AM EST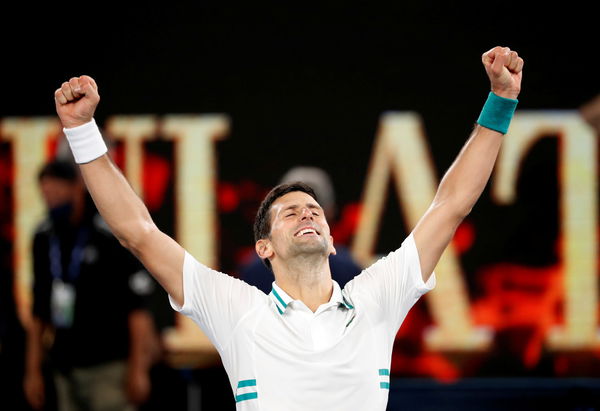 ---
---
Serb tennis superstar Novak Djokovic has opened up on how he sources the incredible inner strength that drives him to heroic, superhuman feats in the face of grave odds.
ADVERTISEMENT
Article continues below this ad
Appearing on a podcast with Chervin Jafariyeh, founder of the wellness brand 'Cymbiotika', the World Number 1 said that he has trained himself to cut out negative thoughts and repeat only the positive ones in play.
Novak Djokovic says he takes negative vibes from the crowd chanting his opponent's name and turns them into positive energy
ADVERTISEMENT
Article continues below this ad
He added that he has perfected the art of taking negative vibes from the crowd, especially when they are chanting an opponent's name, and turning them into positive energy which, in turn, translates to positive results.
Battling an abdominal muscle tear which he suffered during his stunning third-round win over American Taylor Fritz, Djokovic dug deep into his inner reservoir of mental steel and stamina to pull off a remarkable run to the Australian Open title – the ninth of his career.
Speaking to the wellness guru, the Serb gave a new insight into what went on in that champion's mind of his, especially in moments where he worked his way out of tight corners and finished on the winning side.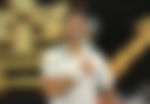 Novak Djokovic says he looks at the sky to express gratitude every time he steps on court
He said every time he steps out on court, he looks at the sky and expresses his "gratitude" for going as far as he has gone in the game.
In what has become a pre-match ritual for him, Djokovic said he touches the court before play, straightaway making "that connection" with his "heart".
"I feel that I am (at) one with the court," the Serb said, adding that the moment he does that he imagines a "huge energetical ray of space" opening up before him and setting up a connection between the "court" and the "heavens".
He added that his ritual may seem "mystical" to a lot of people, but it is what he truly does and feels as it has become an intrinsic part of his mental prep work for a game.
"Even though at times it feels unnatural, artificial, fake…it's actually not," Djokovic said, adding it is a "pattern of thinking" that he has "absorbed" from his "surroundings".
ADVERTISEMENT
Article continues below this ad
He said his way of success and celebration is to "draw energy from the heavens and sharing it with everyone".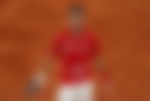 The Serb added that though not many buy into it as it feels "fake" from the outside, it's a "powerful" source of motivation for him.
ADVERTISEMENT
Article continues below this ad