"Race Between the Big 3 is Going on His Side": Patrick Mouratoglou Says Novak Djokovic Has Taken an Edge Over Roger Federer and Rafael Nadal
Published 07/13/2021, 6:09 AM EDT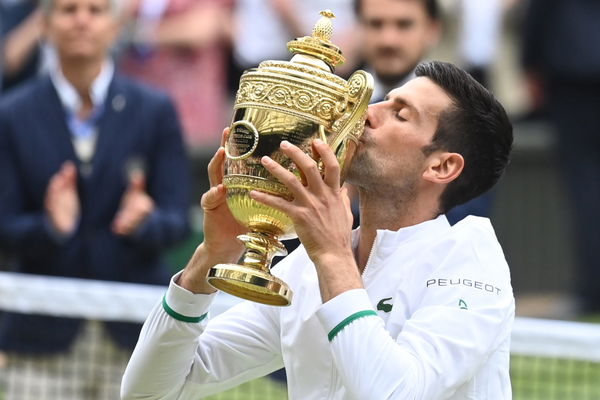 ---
---
Serena Williams' longtime tennis coach Patrick Mouratoglou has opened up on the Big 3 rivalry and how Novak Djokovic may hold a "clear edge" over Roger Federer and Rafael Nadal in future battles.
ADVERTISEMENT
Article continues below this ad
In an interview with BBC Sport, the Frenchman who runs a tennis academy which has produced the likes of Stefanos Tsitsipas and Coco Gauff said though the Big 3 had bossed the Grand Slams for a big part of their careers, winning plenty among themselves, it's the Serbian who has stolen a march over the other two in the recent past.
Novak Djokovic is extremely fit and watches his diet: Patrick Mouratoglou
ADVERTISEMENT
Article continues below this ad
Mouratoglou said Djokovic has been winning more Grand Slam titles on an average than either of the Big 2 over the last few years and it has a lot to do with how he has held his shape and hunger for high-stakes tournaments.
Watch This Link: Wimbledon Championships 2021 Best Shots Week One: Roger Federer, Novak Djokovic. Nick Kyrgios, Gael Monfils, Katie Boulter, Ons Jabeur
"We're very lucky because we, just in front of our eyes we have the three best players of all time who are competing against each other now for many years and winning the immense majority of the Grand Slams," Mouratoglou, nicknamed 'The Coach,' said in a glowing tribute to the Big 3.
However, the Frenchman added that what has helped Djokovic take the edge over Federer and Nadal in the last few seasons is that he is the youngest and fittest of them all.
Mouratoglou said Djokovic has put in strenuous hours at training and has watched his diet to stay at peak levels of fitness and motivation, thereby helping him reach his desired goals on court.
"It looks like in the last (few) years, Djokovic has taken an edge over the two others. He is the youngest of the three. He is extremely fit. He has been extremely careful with everything — from his diet to his fitness. I feel he's the freshest of the three and is winning more Grand Slams (on an) average every year than the two others," 'The Coach' said.
He added that the Serbian appears to be the favorite now to outstrip the Big 2 in the Grand Slam race and set his own incredible mark.
ADVERTISEMENT
Article continues below this ad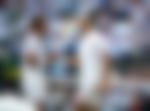 Mouratoglou says Djokovic, on current form, is unstoppable and there's none who appears strong enough to beat him. "The race between the Big 3 is going on his side and we guess who can stop him at the moment," Mouratoglou added.
With all three Grand Slams in his kitty, the Serbian is in sight of becoming the first player since Steffi Graf in 1988 to win a 'Golden Slam'.
ADVERTISEMENT
Article continues below this ad