"Shouldn't Be Accused and Abused": Novak Djokovic Slams Trolling of Cristian Garin Ahead of Wimbledon Championships 2021 Clash
Published 07/03/2021, 6:17 AM EDT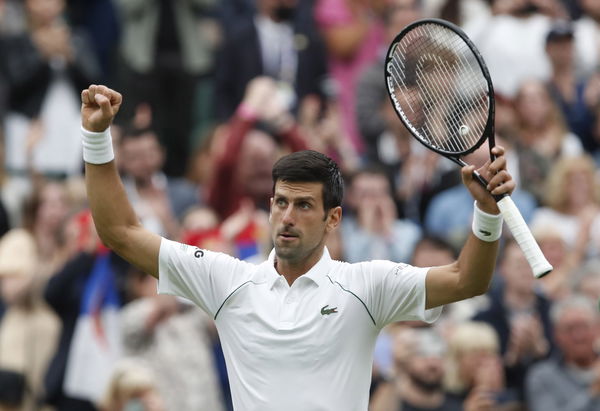 ---
---
Novak Djokovic has slammed online trolls for heaping abuse on Chilean tennis star Cristian Garin.
ADVERTISEMENT
Article continues below this ad
Garin has been copping a lot of hate on social media since announcing his withdrawal from the Tokyo Olympics.
Speaking to reporters ahead of his round-of-16 meeting with the Chilean at Wimbledon on Monday, Djokovic voiced empathy for his opponent saying it's unfair for Garin to be receiving flak and unflattering comments of the kind that he has.
ADVERTISEMENT
Article continues below this ad
The Chilean is the latest in a series of tennis stars, including former gold medalists Rafael Nadal and Serena Williams, three-time Grand Slam champion Stan Wawrinka and reigning US Open champion Dominic Thiem, who have decided not to travel to Tokyo for the summer Games.
Garin broke the news on Instagram with a message saying, "After deeply discussing it with my team, I have made the tough decision not to attend the Tokyo Olympics."
Citing the injury that forced him out of this year's Australian Open and his subsequent experience with Covid-19, Garin said that with the pandemic still around and the host country likely to impose a raft of restrictions he chose not to represent his country at the quadrennial showpiece this year.
"…the established conditions (in Tokyo) will not allow me to live the real experience of what the Olympic Games mean, it is because (of that) I have made this decision," the current World No.20 wrote.
Novak Djokovic sympathizes on Cristian Garin's situation
While not "familiar with Cristian's situation", Djokovic said, "I'm really sorry that he is going through that because that's not fair and he shouldn't be accused and abused in such (a) way."
He added that the abuse and accusations that have come his way represent the dark side of unregulated social media platforms that make it possible for just about anyone to spew hate on someone without being seized off facts.
"That's the era of (the) internet. In social media, people have a platform through which they can express themselves in a good and also, unfortunately, a very bad way. It's a serious issue we're having, not just in sports but in general," the World No.1 added.
Djokovic says trolling a serious issue that needs to be addressed
Djokovic said children, who have smartphones very early in their lives, are subjected to trolling and shaming on social media on an "everyday basis" and often go into depression because of it.
Watch This Story: Wimbledon Championship 2021 Funny Interviews: Roger Federer, Novak Djokovic, Nick Kyrgios, Andy Murray, Venus Williams
ADVERTISEMENT
Article continues below this ad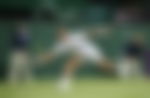 The Serb added that it's a "serious issue" that needs to be addressed at the earliest.
With three clinical wins under his belt already, Djokovic will be the overwhelming favorite going into the last-16 tie at the All England with the Chilean.
ADVERTISEMENT
Article continues below this ad