Novak Djokovic Concerned for Privacy of Women at Australian Open 2019
Published 01/22/2019, 5:54 AM EST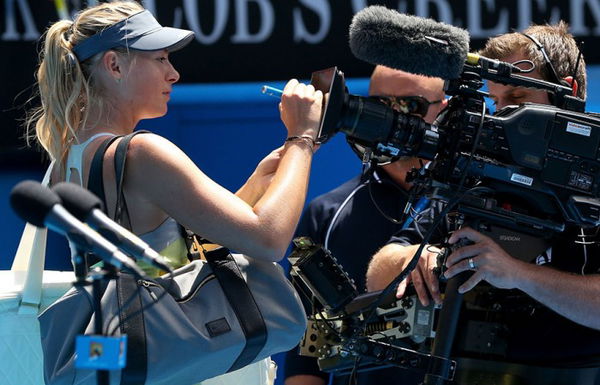 ---
---
The social media coverage for the Australian Open has been an interesting experience. The cameras, that seemed to be everywhere in the tournament, captured moments- where the players where unaware of the presence of the cameras.
ADVERTISEMENT
Article continues below this ad
After his victory against an inspired Daniil Medvedev, Novak Djokovic was asked what he felt about the extent of the camera coverage at the Australian open 2019. The world number one looked resigned to the fact that it was a society where it was very difficult for people of his caliber to escape the grasp of cameras.
ADVERTISEMENT
Article continues below this ad
"It depends", said Novak Djokovic. "Well, I'm aware that when you get on-site that, you know, you have cameras all over the corridor and you know, that connects the transport area with locker rooms and gym- that's where we commune the most", said Novak Djokovic.
Djokovic then took a jibe at the Italian player Fabio Fognini. The Serb said that Fognini was one of the players who loved to roam around in towels. "Yeah, I mean- look, the only thing I don't like is, there is no connection between the ice baths, recovery center and the locker rooms", said Djokovic. "So, you know, I have seen a lot of players, including Fabio Fognini who is our favorite male model in his bath robe, you know, going back and forth", said Djokovic with a smirk on his face.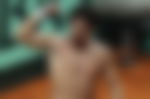 He also went on o express his concerns about the privacy of the women, and hoped that the camera coverage was restricted when it came to the female players.
"Also, I mean, for us, I guess for womans(women), it's even worse because they have to go out and they are in a towel because they just went out from the bath and they didn't carry their bag to change their clothes so they have to go back, and there is camera and corridors and people", said Novak Djokovic. "That's the only thing I mind a little bit, you know", he added.
"But other than that, you know, we live in Big Brother society. I guess you just have to accept it", said Nole.
ADVERTISEMENT
Article continues below this ad
Roger Federer was also asked about his views on the camera coverage of the Australian Open. The Swiss maestro, who has often been the center of attention, says he is used to the attention and like Novak Djokovic accepts the fact that there is hardly any place where cameras do not follow them.
ADVERTISEMENT
Article continues below this ad
"Yeah, it's different times nowadays", said Roger Federer. "Sometimes good, sometimes bad", he continued. "It's not like we never have anybody taking pictures or videos of us. Now it's just like everywhere all the time- It's hard to find the corner where you can actually sort of relax a bit", he said. "But I can deal with it. It's no problem", he said with a smile.