Novak Djokovic Creates History After Beating Roger Federer's Elite Record on ATP Tour
Published 03/07/2021, 5:30 PM EST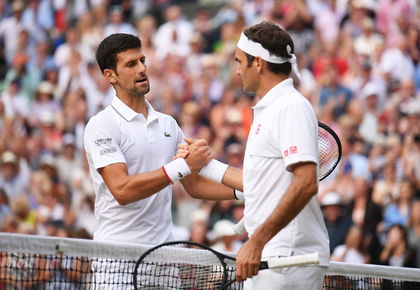 ---
---
A long-standing Roger Federer record has now been broken as another ATP week rolls in. World No.1 Novak Djokovic has finally surpassed Federer's record of most weeks as the World No.1.
ADVERTISEMENT
Article continues below this ad
Djokovic started his 311th week as World No.1 on the 1st of March 2021. So with the commencement of another week, Djokovic has now crossed 311 weeks as the World No.1, thus going past Federer's record of 310.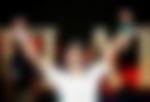 Novak's glorious run can be attributed to a lot of things. He has been consistent since coming back from injury in 2018. His current reign has already stretched past a year. The Serb has been the World No.1 since the 2nd of February 2020. Moreover, there have been various disruptions and injury troubles, but Djokovic has continued forward.
ADVERTISEMENT
Article continues below this ad
Federer last became World No.1 in 2018 after winning the Rotterdam Open. He held the place for two weeks before being dethroned by Nadal. That was Federer's last World No.1 appearance. Since then, his rivals Nadal and Djokovic have consolidated the top two spots.
Who could challenge Novak Djokovic?
Djokovic currently has over 12,000 points and his nearest rival are Rafael Nadal and Daniil Medvedev, who are close to 10,000 points. The Serbian is not slated to lose many points in the coming weeks. The next major event coming up is the ATP 1000 tournament, Miami Open. There as well, Djokovic can earn a lot of points to stretch his cover.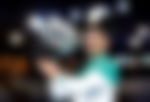 Novak Djokovic's other records
ADVERTISEMENT
Article continues below this ad
Djokovic has been smart with his tournament selections as well. Last year, as the ATP rankings were frozen, Djokovic skipped defending his title at Rolex Paris Masters and instead played Vienna Open. There he won 90 points, which sealed his record-equaling 6th year-end World No.1 ranking.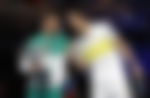 With Djokovic sealing this record, his next aim is to break the Grand Slam tally record. Right now he is two Grand Slams behind Nadal and Federer's tally of 20. With the form and resilience he displayed at the Australian Open 2021, he could get past his rivals in the coming years.
ADVERTISEMENT
Article continues below this ad
Would Novak Djokovic reach 400 weeks as World No.1 first or reach 20 Grand Slams?