Novak Djokovic 'Even Hungrier' After Losing No.1 Position to Rafael Nadal – Djokovic's Coach
Published 12/16/2019, 3:28 AM EST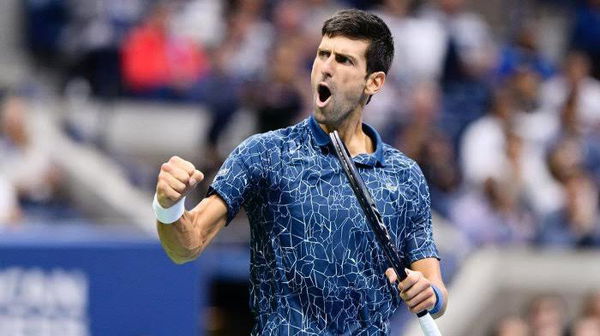 Novak Djokovic lost his No.1 position in the ATP rankings to Rafael Nadal, last month. However, Djokovic's coach Goran Ivanisevic believes that the Serbian will not need any added motivation to reclaim the top spot in the next season.
ADVERTISEMENT
Article continues below this ad
Rafael Nadal clinched the No. 1 ranking after Novak Djokovic fell short of Roger Federer in the round-robin of the ATP World Tour Finals 2019 in November. However, the 32-year-old ended the season successfully with two Grand Slams, two ATP Masters 1000 titles and one ATP 500 title.
Novak Djokovic will be even hungrier
ADVERTISEMENT
Article continues below this ad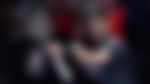 "You can see why he's won so many titles. He will now be even hungrier, finishing second," Goran Ivanisevic told Croatian publication Jutarnji.
Talking about his relationship with the 16-time Grand Slam champion Ivanisevic said: "We have a phenomenal co-operation and a brilliant relationship. Mentality and a common language help a lot."
Rafael Nadal broke his own record to end the season as the oldest ever male player to occupy the No.1 spot. The Spaniard finished the 2019 season with 840 points clear of his arch-rival Djokovic. However, both the players will have an uphill task to defend a sizeable points haul in the early part of the season. The two had contested the final of the Australian Open, this year.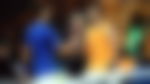 ADVERTISEMENT
Article continues below this ad
Ivanisevic and Djokovic's partnership
Ivanisevic began working with the Serb during the Wimbledon Championships 2019, joining his longtime coach Marian Vajda. However, the World No.2 has made some changes for the next season.
Unlike this year, when both coaches went to the Grand Slam tournaments, Djokovic will not travel with both the coaches at the same time. Vajda will work with him during the Australian Open and French Open. On the other hand, Ivanisevic will accompany him to the remaining two Grand Slam tournaments.
ADVERTISEMENT
Article continues below this ad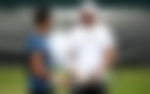 According to Ivanisevic, Djokovic will start his offseason training in Monte Carlo, next week. He will then travel to Abu Dhabi for an exhibition match against Rafael Nadal.