Novak Djokovic's Father Makes Bold Prediction Against Roger Federer and Rafael Nadal in GOAT Debate
Published 02/23/2021, 2:30 PM EST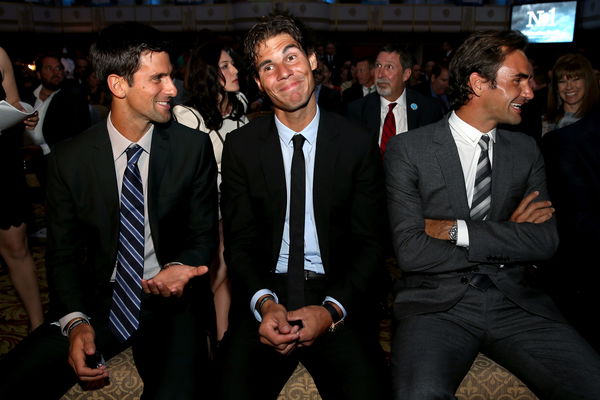 ---
---
Novak Djokovic won his 18th Grand Slam and a record-extending ninth Australian Open title a few days back. This further toughens the decision to name the best player between him and his rivals, Rafael Nadal and Roger Federer. His father, Srdjan Djokovic, has talked about his son's great achievement and hailed him as the soon-to-be Greatest of All Time (GOAT).
ADVERTISEMENT
Article continues below this ad
In a recent interview, Srdjan gave a deadline on when Djokovic will attain supremacy on all parameters. He further suggested that, off the court, Djokovic will be as successful as he is on the court.
"In the next year, a year and a half, he will be the best in all statistical parameters. And when he retires very quickly, whatever he does, whatever he does, he will be just as successful as he is in tennis. He is Serbian gold that is yet to be honed."
ADVERTISEMENT
Article continues below this ad
(Quotes have been translated via Google)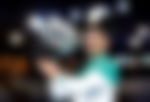 Looking at statistics, Djokovic is on the path to breaking some big records. It's only a matter of time now before he breaks Federer's record for most weeks as World No.1. And with the form Djokovic is in, he could well break other important records in a year or so.
"He was sent by god": Srdjan on Novak Djokovic
Furthermore, Srdjan said that even though everybody pulls Novak down, he will continue to soar upward. Srdjan fended off all criticism of his son and called him a 'Serbian Hero'.
"You have to understand, there is no chance to stop him. But they only prolonged their agony. The agony has been going on for 10 years and they have extended it for another year, instead of surrendering nicely and realizing, Novak is the best in the world and let's go. Just carry what you are. Novak is incomparable."
ADVERTISEMENT
Article continues below this ad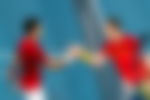 "They must understand that Novak is finally the best tennis player of all time and they will have to accept that, because it is a fact, and he comes from Serbia. He was sent by God."
Djokovic's will to fight is highly commendable. He played the Aussie Open with an abdominal injury he had sustained in the first week of the event. And now, he is again is closer to Federer and Nadal's Grand Slam tally of 20. Will Srdjan's prediction about Novak come true?
ADVERTISEMENT
Article continues below this ad