"Never Met Such a Mental Rock": Coach Goran Ivanisevic Pays Ultimate Tribute to Novak Djokovic's Grit
Published 03/06/2021, 6:30 AM EST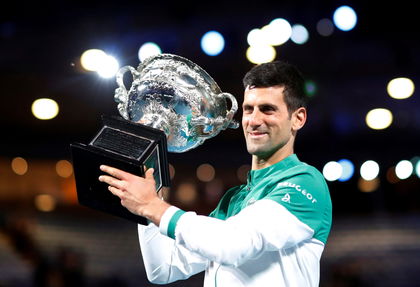 ---
---
Former Grand Slam champion and Novak Djokovic's coach Ivanisevic has thrown new light into the Serb's injury struggle at this year's Australian Open.
ADVERTISEMENT
Article continues below this ad
Battling an abdominal muscle tear that he suffered during his third-round clash against American Taylor Dent, the top-seed clinched an unprecedented ninth Australian Open title.
The injury had raised fears of an early end to Djokovic's campaign at Melbourne Park, with the Serb saying he was awaiting his medical reports before taking a call on his participation.
ADVERTISEMENT
Article continues below this ad
Physio, medical team worked overtime to get Novak Djokovic in shape for matches, says coach Goran Ivanisevic
However, the defending champion eventually decided to man it out, saying had it been any other tournament, he would have withdrawn.
Revealing the extent of his injury, the Serb said he suffered a 2.5cm tear in his abdominal muscle.
In an interview to tennismajors.com, Ivanisevic, one of the biggest servers of his time, said Djokovic's fitness staff, especially "Uli", his physio Ulises Badio, worked their socks off to get off "the table" and ready for matches in the business-end of the tournament.
Ivanisevic revealed that the Serb had extended layovers between matches during which his medical and fitness team, led by his physio, spent tireless hours on him.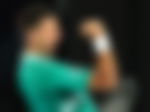 The coach said his sessions on the medical table involved painkillers followed by extended warm-up drills.
The Serb cut out practice on the advice of his medical staff, Ivanisevic said, adding no amount of work behind the scenes would have been enough to put the Serb back in play if it wasn't for his exemplary grit and gumption.
Goran Ivanisevic calls Novak Djokovic "stronger than everybody else"
"I have never met such a mental rock like him, I think he is one of the mentally toughest athletes in the world," the coach said of his pupil.
The Croat added that every time Djokovic is up against it or feared down for the count, "he somehow finds a new source of energy".
ADVERTISEMENT
Article continues below this ad
Ivanisevic said on being told about the risk he runs of aggravating his injury if he decides to continue playing the Australian Open, the Serb told his fitness team, "I'll do whatever it takes to try to win this Slam".
He added that Djokovic is "stronger than everybody else" and his detractors have a "hard time admitting that".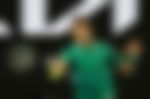 ADVERTISEMENT
Article continues below this ad
The coach said that while the painkiller did the trick, the Serb was also able to minimize pain through his "mental exercises" and "relaxation methods" .