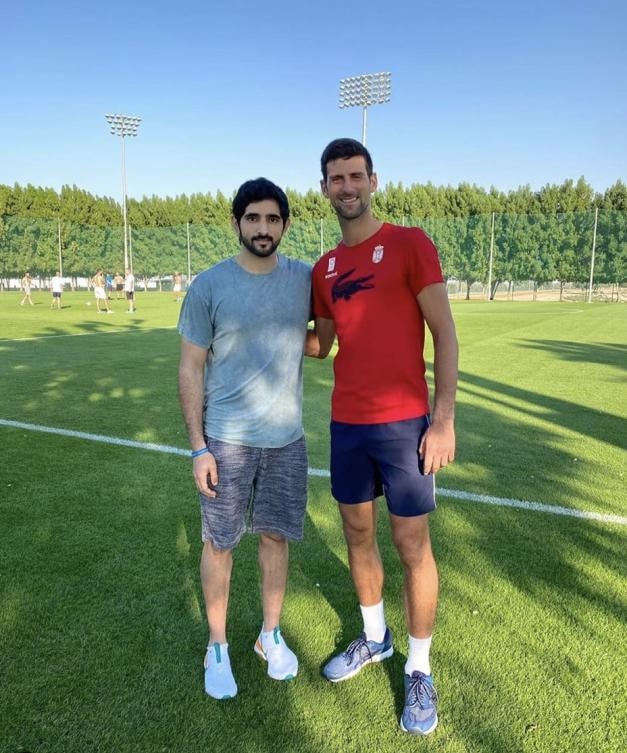 Novak Djokovic is having the best time of his life once again. The Serb is currently preparing for the 2020 Dubai Duty Free Tennis Championships starting next week. Some exciting news has come his way which means he will soon get another prize he can enjoy for the next ten years of his life.
Novak's achievements and rise to the summit of tennis is well-documented already. The amazing and preposterous things he pulls-off on the tennis courts, the titles he wins is hardly news anymore. But now he will soon have his hands on a nice little gift off the court as well.
The gold card visa club
The ruler of Dubai, Sheikh Mohammed bin Rashid Al Maktoum, is a huge fan of sports. This led to the decision of issuing gold card resident visas to the supreme athletic talents of the world, past and present by the UAE cabinet.
And Djokovic will soon be given one, meaning by the time he is playing on the courts in Dubai, he will be a resident of the nation.
This gold card visa initiative started off this very month. Last Thursday UAE presented this gold card 10-year visa to the superstar of football, Cristiano Ronaldo. Many other footballers have since been included in the exclusive list.
And now Novak Djokovic too will join the prestigious list that includes the likes of Luis Figo, Didier Drogba, Eric Abidal. Other than Djokovic, Roger Federer is expected to join the list in the near future as well.
Novak Djokovic before Federer
The special visa is given to talented professionals from a range of fields, who have an influence over society. It grants a residency of 5 or 10 years to it's holders, while the general residence visa is valid only for two years.
It is perhaps surprising that Roger hasn't gotten one already. The Swiss maestro loves Dubai and often goes there to practice in his off-time and even invites other players along.
He gets all the peace and quiet in Dubai to concentrate on tennis, and the absence of rain is an added advantage.
The Dubai Open falls under the ATP 500 category event and will begin on February 17. Apart from the 500 ATP points, the winner will also win a prize money of a whopping $565,705.
It will also mark Novak's first competitive appearance since he lifted his 17th Grand Slam title at the start of the month. Joining Nole in the event are huge names like Federer, Stefanos Tsitsipas, Gael Monfils and many more.
Federer is the defending champion of the event having beaten Tsitsipas in the final last year. Djokovic last won the title in 2013 and will look to add that to his tally of the season.
In other exciting news about the event, Kim Clijsters will make her tennis comeback there too.