Former Wimbledon Champion Feels Next-Gen Not Able to Push Federer, Nadal and Novak Djokovic in Grand Slams
Published 02/28/2021, 1:54 AM EST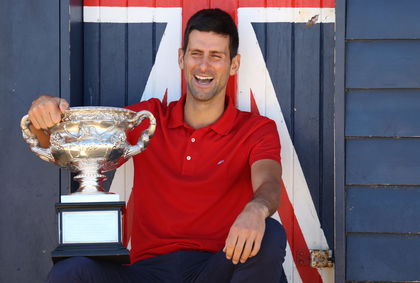 ---
---
French tennis star Marion Bartoli has weighed in on the debate on whether the next lot of superstars in men's tennis are there yet in terms of weakening the Big Three's hold on Grand Slam titles. The sound defeat that World Number 3 Russian Daniil Medvedev suffered at the hands of top-seed Novak Djokovic in the final of the Australian Open served to illustrate that the Big Three – combined nickname for Djokovic, Roger Federer, and Rafael Nadal – aren't anywhere near to being pushed to the shadows by the emerging lot when it comes to Grand Slams.
ADVERTISEMENT
Article continues below this ad
The continued Grand Slam supremacy of Novak Djokovic, Nadal, and Federer
While the balance in the women's game appears to have shifted towards the younger crop, with veterans Serena Williams, Victoria Azarenka, and Petra Kvitova going through prolonged title droughts in Grand Slams and apparently ceding space to the emerging stars to shine, the same hasn't happened in the men's game.
ADVERTISEMENT
Article continues below this ad
With her second Australian Open title this year, which was also her fourth career Major championship win, World Number 2 Japanese Naomi Osaka is well on her way to building her own legacy in Grand Slams.
The likes of Sofia Kenin and Iga Swiatek have already tasted Grand Slam success and promise plenty more going forward.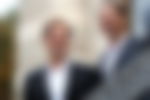 However, there hasn't been a "transition", or a ceremonial passing of the torch, in men's tennis yet and till that happens "it's business as usual".
Marion Bartoli says for Djokovic, Rafael, and Federer, it's about winning more Grand Slams
Barring Medvedev's dream run at the ATP Finals last year when he beat Nadal, Djokovic, and then World Number 3 Dominic Thiem on his way to landing the title, there's hardly been any instance of "someone young… winning a final against a big established player" according to Marion Bartoli.
Bartoli added that for "Novak, Rafa, and Roger, it's just about how many Grand Slams they can get" and the younger lot knows there's no easy road to glory as they have to battle past the Big Three.
The former Grand Slam champion added that she is not convinced yet that the younger crop has the stamina and mental strength to survive five-setters in marquee tournaments against the Big Three.
ADVERTISEMENT
Article continues below this ad
"I think they're not quite there yet," the former Wimbledon champion said.
With the Big Three still fiercely motivated to win Majors, one suspects it could be awhile before the baton finally passes to the emerging lot. ADVERTISEMENT
Article continues below this ad