Novak Djokovic Receives Another Prestigious Award
Published 05/29/2020, 1:39 PM EDT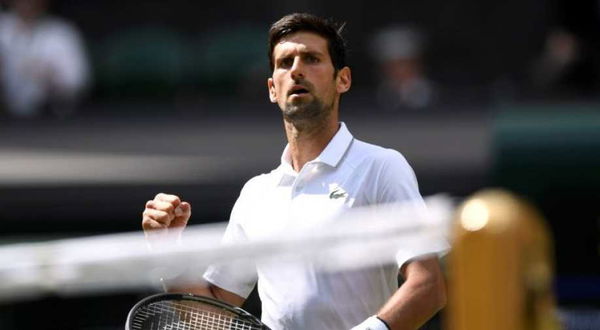 Novak Djokovic might be many things but first and foremost he is a patriot. The Serb has great respect for his country and has reiterated multiple times in the past that he wants to make it proud.
ADVERTISEMENT
Article continues below this ad
The Serbian government has recognized his contributions to the country. Novak Djokovic received the award for exceptional personal engagement and contribution in the promotion of the interests of the Republic of Serbia and its people. The minister of foreign affairs Ivica Dacic presented this award to him on the occasion of Diplomacy Day.
The award is given to anyone who helps raise the reputation of Serbia on the international platform. With his 17 Grand Slams, Djokovic is certainly the foremost sportsperson of the country. He certainly portrays a deep-rooted love for his country on all the occasions.
ADVERTISEMENT
Article continues below this ad
Know More – "He Wants This Gold For Serbia"- Novak Djokovic's Mother Reveals His Olympic Dream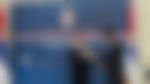 What does Novak Djokovic think about his country? 
Novak Djokovic really regrets not being able to win an Olympic Gold medal for his country. There's only one reason for that. He loves his country too much and wants to prove that on the court. This is what he had said before the opening ceremony of the London Olympics
"Just the thought of carrying the flag there, it's mind-blowing really," Djokovic said. "It feels incredible, I remember being at the opening ceremony in Beijing, and how incredible it was to be part of that opening ceremony, in front of 90,000 to 100,000 people, and God knows how many millions watching around the world."
ADVERTISEMENT
Article continues below this ad
He had also talked about the meaning of representing the country. That's what keeps him going.
WATCH- When Novak Djokovic And Grigor Dimitrov Stripped On Court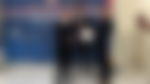 ADVERTISEMENT
Article continues below this ad
"Many [Serbian] people have hopes and good positive energy nowadays – and a lot of those hopes actually come from sport," he said. "This is one of the greatest assets our country has, if not the greatest. The president [of Serbia] has talked about it. That's why as athletes from Serbia we all feel an extra responsibility to represent our country wherever we go – not just by playing somewhere, but always talking about it. I believe my country deserves more than it gets at this moment press-wise and hopefully, it is going to turn around."
There's no reason why Novak's dedication towards the country should be questioned. If there's any player who deserves this award, it is him. Novak Djokovic will continue serving Serbia as long as he plays tennis and keeps winning titles for his country.