Novak Djokovic Reiterates the Importance of Roger Federer and Rafael Nadal in His Career
Published 02/22/2021, 6:30 AM EST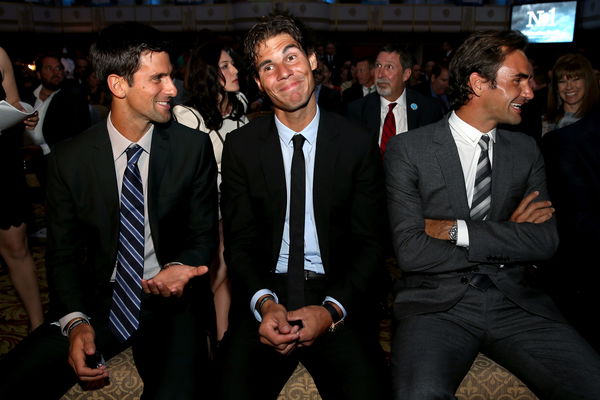 ---
---
World No. 1 Novak Djokovic continued his success at the Australian Open after beating Daniil Medvedev in the final yesterday. The match lasted for less than two hours as Novak showed no signs of going easy on his opponent. The Serbian ace lifted his 9th Grand Slam title in Melbourne, making him the most prosperous player to play the Australian Open. 
ADVERTISEMENT
Article continues below this ad
After the match, Novak Djokovic spoke about the impact Roger Federer and Rafael Nadal have had on him during his career. He lived in the shadow of the Spaniard and his Swiss rival during his early years. But as of today, the Serb fits in the same bracket as them and has highlighted the influence they've had on him.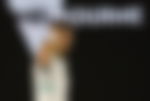 Novak Djokovic: "Roger and Rafa inspire me"
ADVERTISEMENT
Article continues below this ad
Speaking on this topic, the 2021 Australian Open champion said, "I don't know how I would describe the three of us. I guess I'm not thinking about it in that way so much, but Roger and Rafa inspire me, that's something I've said before, and I'll say it again. I think as long as they go, I'll go. In a way, it's like a race who plays tennis more, I guess, and who wins more."
The race for the most number of Grand Slams has gotten intense, with the Serbian star on 18 Majors and Roger and Rafa tied at 20 each. Djokovic stated that he would continue playing the sport for as long as the other two keep their engine going. According to the Serb, they motivate each other to be better players.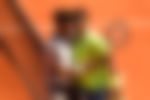 The nine-time Australian Open winner added, "It's a competition between us in all areas. That's the reason we are who we are because we do drive each other, we motivate each other, and push each other to the limit."
ADVERTISEMENT
Article continues below this ad
With the Serb winning the first Grand Slam of the new season, the coming months will prove decisive in the quest for most Grand Slam titles. Federer will be back on Tour from March onwards. He hasn't played a competitive match since his exit at the Australian Open 2020.  
ADVERTISEMENT
Article continues below this ad