Novak Djokovic Reveals Future Plans
Published 11/20/2018, 6:28 AM EST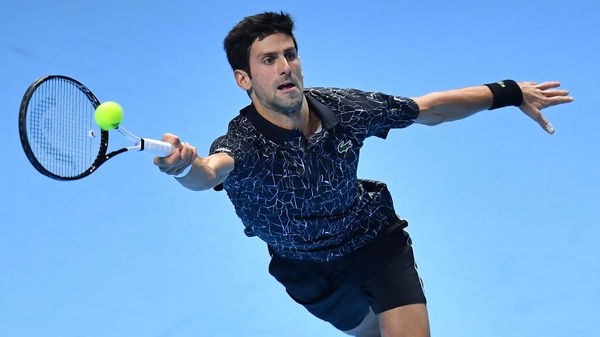 ---
---
Novak Djokovic is ready to brush off a disappointing end to the season, after his loss to Alexander Zverev in the ATP World Tour Finals in London, and look forward to prepare well for the beginning of the next season. The World number one revealed that he was going to take a break from tennis for the next few weeks, and then slowly start his preparation for the 2019 season.
"There's not much to say about off-season, especially next two, three weeks", 
said Novak Djokovic. "
Not much tennis",
 he continued.
 "After that, obviously starting to build and slowly prepare myself for the new season. Obviously, we don't have so much time in tennis in the off-season to have a proper preparation. But we have what we have."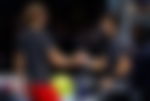 "(I)Try to make the most out of it", said Djokovic. "Obviously do a lot of fitness training at the beginning, then slowly increase the tennis. Obviously, having a Grand Slam so early in the season makes us train probably very hard and be kind of aware that we have to be at our best in the first week of the year", said the US Open champion.
Novak Djokovic also recognized the fact that Australian Open is probably his favorite slam out of all, and acknowledged the tremendous amount of success he has had there, as well as the sweet memories he has made, from countless epic battles in the first slam of the year. "The first slam is there in January. I've had most success in my life, in my career, in Australia out of all four slams. Hopefully I can keep that going", said Djokovic. Djokovic has committed himself to play at the Mubadala World Tennis Championship in Abu Dhabi on December 28th and 29th, alongside Rafael Nadal, and then later on at the Qatar Exxon Mobil Open in Doha as he wraps up his preparation for the Australian Open in Melbourne.