Novak Djokovic Cites Tom Brady to Underline How Discipline Drives Excellence
Published 03/14/2021, 4:30 PM EDT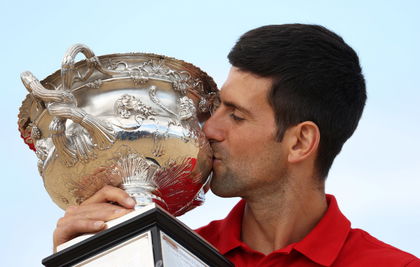 ---
---
Tennis superstar Novak Djokovic has hailed NFL legend Tom Brady's sensational Super Bowl performance this year, calling him a shining example of how age sets no bar when it comes to scripting new success stories in sports.
ADVERTISEMENT
Article continues below this ad
Bringing his inspirational leadership to the fore, 43-year-old Brady rolled back the years in single-handedly guiding the Tampa Bay Buccaneers to the prestigious Super Bowl title against defending champions Kansas City Chiefs.
Novak Djokovic says Tom Brady's Super Bowl win showed how one can perform at the highest possible level irrespective of age
ADVERTISEMENT
Article continues below this ad
The remarkable, age-defying effort won him wholesome praise from across the sporting world, including 20-time Grand Slam champion Roger Federer.
Federer took to his Instagram handle to congratulate one of the all-time greats of American football, saying his feat is proof that "age is just a number".
In a podcast with wellness guru Chervin Jafariyeh, Djokovic underlined the importance of "discipline" and cultivating good habits for a sportsperson and how Brady has set the bar for others across sporting fields through his discipline and dedication.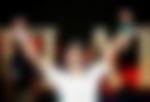 "He's someone that is really inspiring…showing that at his age you can still play at the highest possible level," Djokovic said of Brady.
To illustrate how discipline and a strong work ethic make him stay a cut above the rest, the 33-year-old Serb said he makes it a point to rise early even when he senses that his body might be asking for an extra hour of sleep.
Novak Djokovic says his mental and inner strength helps him wriggle out of tricky match situations
"When the wake-up alarm rings and you're like, 'oh, I just wanna to get another hour of sleep. But then you're mentally strong to put yourself up from the bed because you know that's good for you," the World Number 1 said.
ADVERTISEMENT
Article continues below this ad
He added that mental strength is something that helps him deal with a "situation" where he is on a second serve and staring at a breakpoint.
The Serb said it's his mental strength and inner "calmness" that enables him to wriggle out of a situation where he feels as if he is facing "all the pressure in the world".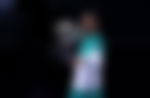 ADVERTISEMENT
Article continues below this ad
He also suggested that there's a "misconception" around "mentally strong, unbreakable athletes" as it takes years of discipline, single-minded devotion to one's chosen field, and hard work to build that aura around oneself.