Novak Djokovic Schedules Another Instagram Live Session With Fellow Professional
Published 04/20/2020, 2:19 PM EDT
By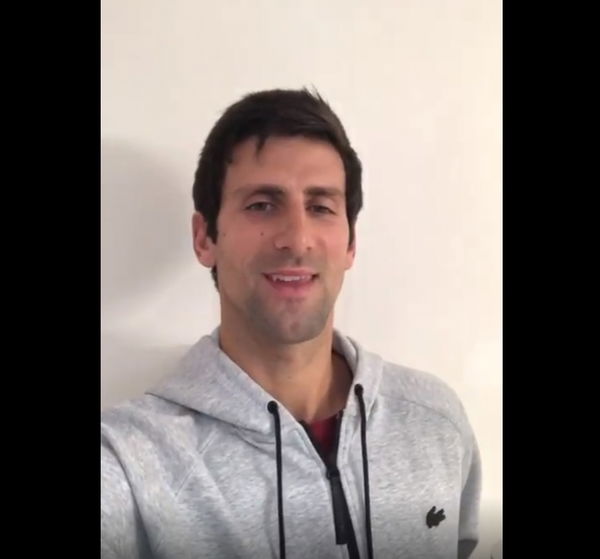 Novak Djokovic has already lined up his third Instagram Live session in a span of five days. This time around, the Serb will have a conversation with Fabio Fognini. With the session scheduled for Tuesday at 6:30 PM CEST ( 4:30 PM GMT or 12:30 PM EDT). Fabio's quirky and vibrant personality is sure to make the session quite entertaining.
ADVERTISEMENT
Article continues below this ad
Home quarantine became absolutely necessary for everyone when the COVID-19 pandemic gripped our planet. Tennis players could easily have been left dumbfounded at the situation given they never get time off in the middle of the year. On the contrary, though, they took it on the chin. Many players took to social media to keep their fans engaged.
Late to the party, Novak Djokovic is now making up for it.
ADVERTISEMENT
Article continues below this ad
Novak Djokovic and Fabio Fognini to Go Live
Djokovic was somewhat low-key during the early days of the Tour suspension. That was until he and Andy Murray decided to do their own Instagram session a few days back. Having had a ton of fun, Djokovic scheduled another session the following day, this time with his good friend Stan Wawrinka.
And now, the Serb will strike up a conversation with Italian player Fabio Fognini.
The fellow professionals have always shared a good bond off the courts. It wasn't hard to figure it out, as they were always kind and generous with their words whenever they talked about one another.
ADVERTISEMENT
Article continues below this ad
Thankfully, we will now get to witness their rapport first-hand, and it is certain to be very earnest and interesting. Given both players also love to laugh, you can expect a fair amount of goofiness too.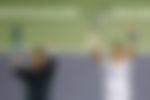 Apart from the fun and laughter, we will also get to hear about the turmoil Italy went through and is still going through, during the COVID-19 outbreak. Until quite recently, Italy ranked as the worst-hit nation on the globe. the country suffered an excess of 24,000 deaths.
ADVERTISEMENT
Article continues below this ad
Fortunately, the situation has stabilized since then and they have managed to "flatten the curve."
Be sure to tune in to their conversation tomorrow and enjoy some heartfelt back and forth between these two players. Perhaps if we are lucky, we might even get to see the awesome Flavia Pennetta make an appearance.