Novak Djokovic Surpasses Rafael Nadal In Another Elite Record
Published 11/07/2020, 8:13 AM EST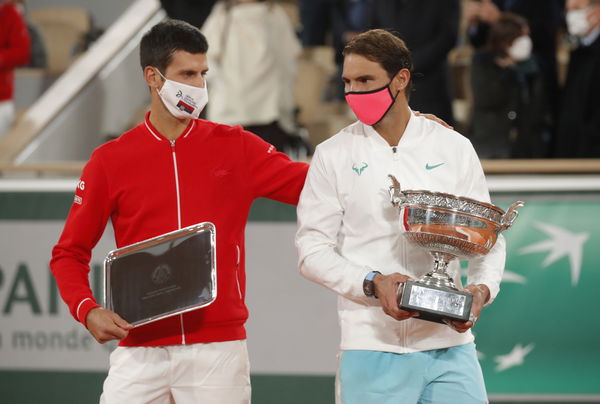 ---
---
The year 2020 will go down in history as an eventful year. This goes not only for the situation around the globe but for the tennis world as well. With records breaking at every step, the enthusiasm of the game is running tall. Recently, World No. 1 Novak Djokovic became a record sixth-time year-end top spot holder, equaling Pete Sampras. On top of that, the Serbian also become the oldest player to do so, surpassing Spain's Rafael Nadal.
ADVERTISEMENT
Article continues below this ad
From 1993 till 1998, the American legend Pete Sampras secured the year-end-Number 1 rank. With the 17 times Grand Slam winner, he found his match after two decades and 2 years. Previously held by the Spanish great, Nadal was also the oldest player to become year-end Number 1.
Novak Djokovic exceeds Nadal's record with 11 extra days
ADVERTISEMENT
Article continues below this ad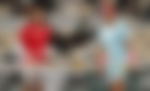 After taking a safe route through Austria, Djokovic met his year-end goals in just two games. Losing the third-game without any fight, the Serbian expressed no concern at all. However, Rafael Nadal put a seal on his year-end top position, when he declined the Sofia wildcard.
The Spanish confirmed his top position in 2019 when Roger Federer won against Novak Djokovic in the ATP finals. His age (on December 31, 2019): 33 years old, 6 months, 28 days. Presently, the Serbian confirms the same after Nadal's denial to participate in Sofia Open. His age (on December 31, 2020): 33 years, 7 months, 9 days.
It is incredible to watch the old legs in tennis to still be the best. In the 2020 season, Djokovic and Nadal both have won a major title, Australian Open, and French Open respectively. And, at the finale of the season, they will face each other in London.
The Top 5 oldest Year-end Number 1 achievements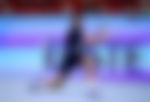 'Age is just a number' is a phrase that defines both Nadal and Djokovic. Even at the age of 34 and 33, they are still delivering their best. Of the 5 times, the year-end top spot has met its oldest player, the couple share four.
ADVERTISEMENT
Article continues below this ad
Only outside the two is the Czech-American legend Ivan Lendl. The list goes Ivan Lendl, 29, in 1989. Rafael Nadal, 31, in 2017. Novak Djokovic, 31, in 2018. Rafael Nadal, 33, in 2019. Novak Djokovic, 33, in 2020.
Both of them equally share the drive to be the best at every event. It will be thrilling to see these two compete in the ATP Finals. Nevertheless, the Serbian star remains the oldest year to take the year-end number 1 spot.
ADVERTISEMENT
Article continues below this ad