Novak Djokovic Talks About His Perfectionism in Tennis at ATP World Tour Finals 2019
Published 11/10/2019, 6:58 PM EST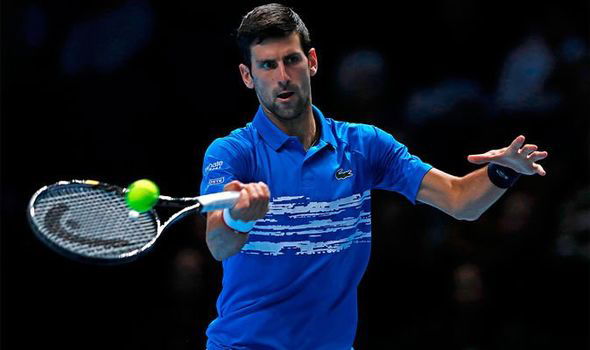 ---
---
Despite being flawless throughout, Novak Djokovic spoke about getting disturbed upon losing his service game in the opening match at the O2 Arena against Matteo Berrettini. The second seed in London explained his perfectionism which he practices in tennis. "No other reasonable explanation than trying to play as perfect as possible," Djokovic said. 
ADVERTISEMENT
Article continues below this ad
World Number two, Djokovic won his sixth straight ATP match without dropping in London on Sunday, but after dumping a forehand into the net during his match against Matteo Berrettini the Serb was furious as it gave rise to a break point and later he was broken.
"Everyone is different. Throughout my career, I always intended and always tried to perfect my game and, in the midst of a battle and heat of the moment, sometimes you just get frustrated with certain things regardless of the results. Sometimes I really don't mind the results as much as I care about the execution of certain shots or tactics or whatever it is. That's all it is," the Serb reflected.
ADVERTISEMENT
Article continues below this ad
It was 6-2, 6-1 victory for the Serb in 63 minutes over Italy's Matteo Berrettini. The 32-year-old, Novak Djokovic is 440 points away from the ATP's summit and after reaching the finals in London he might have a chance to usurp Rafael Nadal's apex spot.
ADVERTISEMENT
Article continues below this ad
Djokovic made his debut at the season finale tournament in the year 2007. That year, he was not successful in winning a single match at ATP World Tour Finals and he was placed with Rafael Nadal, David Ferrer, and Richard Gasquet for the group stage matches.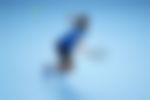 "I lost all three matches in the group," Novak Djokovic said. "I was tense. I was happy that I was there, of course. I was very proud to be part of this elite eight guys, but it's an environment that is kind of new to you. Even though it's a tennis court, a tennis match, it's still different, knowing that you're there for the first time and that you're going to play against a Top 10 player every match in the group."
ADVERTISEMENT
Article continues below this ad
Up next, Djokovic will meet Dominic Thiem and the Serb's meeting with Roger Federer will take place on Thursday evening.