Novak Djokovic Undergoes Another Test for Corona Virus
Published 07/02/2020, 7:35 AM EDT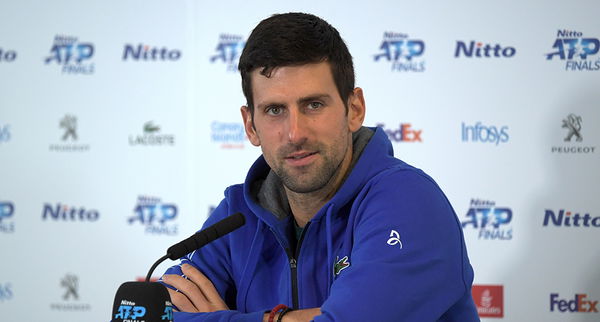 ---
---
Novak Djokovic and his wife Jelena Djokovic have tested negative for the Coronavirus after a series of new PCR tests. Both of them contracted the virus during the Adria Tour in Croatia and have been in isolation for the past 10 days.
ADVERTISEMENT
Article continues below this ad
Novak and Jelena were moving across the Balkans with their charity tour known as the Adria Tour. The exhibition tournament lacked basic safety measures such as social distancing and the use of masks. Players were seen doing high fives and hugs on the court.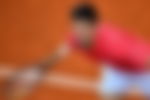 ADVERTISEMENT
Article continues below this ad
Novak Djokovic and Jelena Djokovic have successfully recovered from the Coronavirus
Many players and critics have scrutinized the Serbian for the tournament. During the tournament, Djokovic maintained a defensive stand saying everything was going according to the regulations.
The situation went out of control a little bit when people raised questions regarding his presidency in the Player Council. They questioned his intentions and deemed him irresponsible and immature.
Before his test came positive the tournament was canceled as Grigor Dimitrov tested positive. Then after a few days, Djokovic released a statement regarding his tests.
"The moment we arrived in Belgrade we went to be tested. My result is positive, just as Jelena's, while the results of our children are negative."
ADVERTISEMENT
Article continues below this ad
He later apologized to everyone for the tour. He wanted tennis to return for the fans. Djokovic organized the event so that the players could get valuable match practice and the money generated could be donated for COVID relief.
"The Tour has been designed to help both established and up and coming tennis players from South-Eastern Europe to gain access to some competitive tennis while the various tours are on hold due to the COVID-19 situation."
"It was all born with a philanthropic idea, to direct all raised funds towards people in need and it warmed my heart to see how everybody strongly responded to this."
ADVERTISEMENT
Article continues below this ad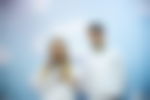 Three other players who tested positive were Grigor Dimitrov, Borna Coric and, Viktor Troicki. Djokovic's coach and the Adria Tour tournament director Goran Ivanisevic was also tested positive.