"Would Be Economic Suicide": Dominic Thiem's Manager Backs ATP's Decision To Reduce Prize Money
Published 04/05/2021, 6:30 PM EDT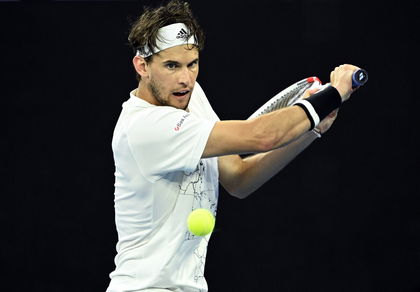 ---
---
Austrian tennis star Dominic Thiem's manager has defended the ATP over its decision to reduce prize money in tournaments amid the global economic stress brought on by the Covid-19 pandemic.
ADVERTISEMENT
Article continues below this ad
Herwig Straka, who has been with the Austrian World Number 4 from the time he split with his former coach and manager Gunter Bresnik in May 2019, said the ATP would struggle to host tournaments in the foreseeable future if it doesn't reduce the prize purse.
Dominic Thiem's manager fears ATP struggles
ADVERTISEMENT
Article continues below this ad
The ATP and its major tournament sponsors aren't immune to the grim economic fallout of the pandemic, and the same is reflected in the way prize money has been cut across events.
One of the most prestigious calendar events drawing the elite of men's and women's tennis, the Miami Open this year also saw a significant reduction in total prize money.
While the event organizers had offered a net prize pool of $16.7 million in 2019, the amount was reduced to less than half, $3.34 million to be precise, this year. What's more, the winners walked away with a paycheck of $300,110, which is significantly less than the staggering $1.354 million that the champions made in the 2019 edition.
The tournament was canceled last year due to concerns about the pandemic.
Thiem's manager said not exercising economic prudence at a time when the ATP is still not out of the woods financially would be akin to committing economic suicide.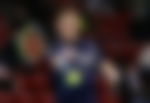 He said most players are with the ATP as they understand the economic realities around them but the likes of Vasek Pospisil are "playing martyrs" without having the best interests of the game in their hearts.
The Canadian tennis star, who represents a players' front co-founded by Novak Djokovic, has been leading a campaign to ensure better paydays for players, especially those not counted among the elite.
"If you don't reduce the prize money in times of Covid, there will be no more tournaments. It would be economic suicide. Most players understand this but some like Pospisil are playing martyrs," Straka said.
Players like Vasek Pospisil are trying to destabilize the association claims Thiem's manager
The Canadian let loose a profanity-laced tirade against the game's governing body during a clash at the Miami Open after a meeting with ATP officials barely hours before didn't go well.
He later received words of support from Djokovic and peers, John Isner and Ivo Karlovic.
ADVERTISEMENT
Article continues below this ad
However, Thiem's manager didn't have much sympathy for Pospisil as he said, "Some seek to destabilize the world, ATP".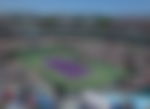 ADVERTISEMENT
Article continues below this ad
With the seemingly endless exchange of imputations and counter imputations, the issue around prize money is far from being put to bed.