Novak Djokovic's Diet – What Does He Eat?
Published 12/23/2019, 5:55 AM EST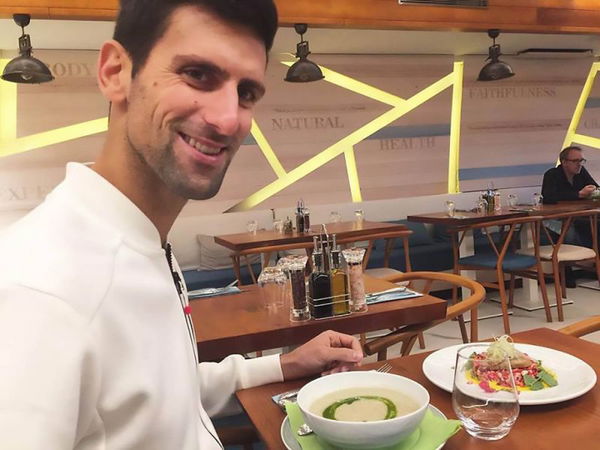 ---
---
Diet is a primary pillar of an athlete's regime and all the professionals decide their eating habits meticulously. Most of the athletes incorporate simple carbs such as white/brown bread in their nutrition regime for instant energy. However, Serbian legend Novak Djokovic's diet does not incorporate much of carbohydrates.
ADVERTISEMENT
Article continues below this ad
His diet is enriched with vegetables, beans, salad, white meat, fish, fruit, nuts, seeds, chickpeas, lentils, and healthy oil.
What does Novak Djokovic eat?
ADVERTISEMENT
Article continues below this ad
Novak eats gluten-free edibles while dairy products are forbidden from his daily meals. He cuts his sugar intake down as and when possible. Also, he avoids inappropriate sources of protein. For carbohydrates, he takes gluten-free loaves of bread.
Djokovic began taking gluten-free foods after Australian Open 2010. During his match against Jo-Wilfried Tsonga in Melbourne that year, he vomited during a toilet break amid physical exhaustion. Initially, the Serb thought it was related to asthma.
However, Dr. Igor Cetojevic, a nutritionist and compatriot of Djokovic had a different hypothesis about his complications.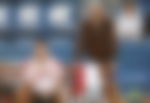 Why does Novak Djokovic eat a gluten-free diet?
When Dr. Cetojevic watched his matches, he was not sure about Novak's allergy to wheat and wheat-infused products. Later he proved it with a couple of tests. Indeed Djokovic was unable to eat wheat – or even have it touch his skin. That instantly compelled the Serb to bring massive changes in his diet.
It has been a long time now since Novak implemented a gluten-free diet protocol. Post those amendments, he won 18 Grand Slams on the ATP Tour.  
Novak Djokovic's breakfast
The first thing which Djokovic consumes when he is out of the bed is water. In the mornings he does yoga or Tai Chi and then heads for breakfast. He takes two tablespoons of honey and muesli (including organic gluten-free rolled oats, cranberries, raisins, pumpkin or sunflower seeds, and almonds). Sometimes, he also takes banana with cashew butter or gluten-free oats followed by fruit.
Novak Djokovic's mid-morning snack
After one and a half hours of training, Novak feeds himself with gluten-free bread or crackers with avocado and tuna. On some days, he takes gluten-free toast with almond butter and honey or home-made hummus (including chickpeas and gluten-free soy sauce) with apples/crudites.
During ATP matches, Djokovic has dates during the changeovers.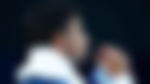 Novak Djokovic's Vegan Lunch
Every day his lunch is enriched with mixed-greens salads. Generally, Djokovic takes gluten-free pasta primavera (including rice pasta, summer squash, courgettes, asparagus, sun-dried tomatoes, and optional vegan cheese) or power pesto (including rice pasta, walnuts, and basil leaves) with gluten-free pasta.
Some days, he eats spicy soba noodle salad (including gluten-free soba noodles, red bell pepper, rocket, cashews and basil leaves, plus spicy vinaigrette).
Read More: Who Are Novak Djokovic's Kids?
Novak Djokovic's Mid-afternoon snack
After his lunch, he rests for a while and then heads for a workout using weights or resistance bands and has protein drink when needed. In between his training, Djokovic consumes apple with cashew butter, melon, fruit and nut bar, avocado with gluten-free crackers or fruits.
ADVERTISEMENT
Article continues below this ad
Novak Djokovic's Dinner
Before dinner, Djokovic hits the tennis court for 90 minutes and then cools down. The Serb eats kale caesar salad (kale, fennel, quinoa, and pine nuts) with dressing (including anchovies or sardines). He also takes minestrone soup and salmon fillets with roasted tomatoes and marinade.
ADVERTISEMENT
Article continues below this ad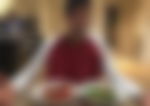 He sometimes takes Tuna Nicoise salad (green beans, cannellini beans, rocket, tuna, red pepper, tomatoes, and canned chickpeas), tomato soup and roasted tomatoes. Djokovic also prefers to eat a fresh mixed greens salad with avocado and home-made dressing, carrot and ginger soup and whole lemon-roasted chicken.