Novak Djokovic's Logo – Meaning And Significance
Published 02/10/2020, 1:23 PM EST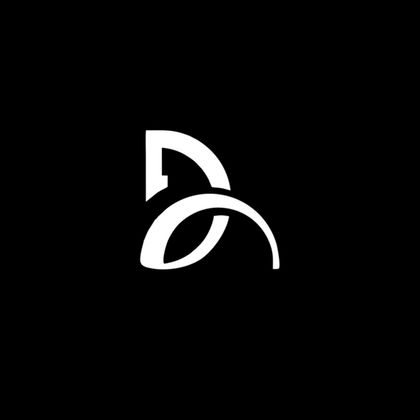 ---
---
Novak Djokovic's logo is not just a branding mechanism for the Serbian star. It goes beyond that as it is closely related to his value systems and holds great meaning for him.
ADVERTISEMENT
Article continues below this ad
Traditionally, tennis stars have given great importance to their logos. These become a part of their personal brand in the modern world. The needs of the modern industry require a tennis star to maintain their personality in a way that it becomes marketable.
For this purpose, almost all major stars create logos with great help from professionals that help to put across their personality in the best way possible. This is even more true in the case of the Serb who has used a great deal of hidden symbolism in his logo.
ADVERTISEMENT
Article continues below this ad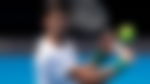 What Does Novak Djokovic's Logo Signify? 
On hindsight, his logo looks pretty simple. However, if you explore the details and learn the backstory, you'll learn a great deal about the semiotics of the same.
The logo was first released in 2012 and an explainer video was uploaded by Novak's official channel. It has three basic meanings. Firstly, it contains the letter alpha, which is the first in the Greek alphabet.
Know More – "My Father In Serbia Has A Mini Museum" – Novak Djokovic
His logo is also based upon the historic Serbian tradition of writing initials. The Djoker has always shown his attachment to his culture and this is another example.
ADVERTISEMENT
Article continues below this ad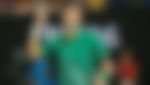 Another part of this signification is about the picturization. If you look closely, it looks like a flying bird. This is a metaphor for dreams and freedom. Djokovic has always been a proponent of dreaming big considering his humble roots. The Serb seeks to use his logo to convey the same feeling.
ADVERTISEMENT
Article continues below this ad
It is really amazing to see Novak putting in so much effort behind his logo. This certainly shows that he likes to put meaning behind all his actions. That's also a major reason why his loyal fan base connects with him on an emotional level.