Novak records under Becker
Published 12/12/2016, 4:23 AM EST
By

Follow Us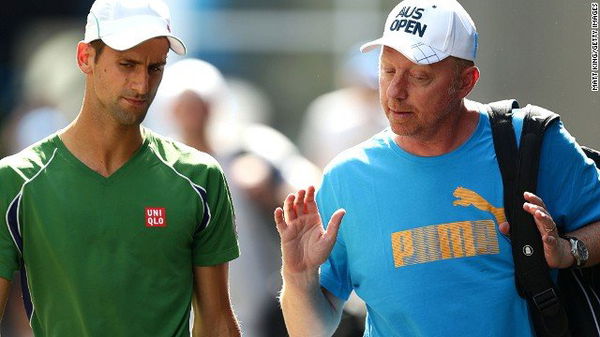 Novak Djokovic has ended the year, in which he lost the No 1 ranking, by breaking up with coach Boris Becker.
ADVERTISEMENT
Article continues below this ad
"After three very successful years, Boris Becker and I have jointly decided to end our cooperation," Djokovic posted. "The goals we set when we started working together have been completely fulfilled, and I want to thank him for the cooperation, teamwork, dedication and commitment. On the other hand, my professional plans are now directed primarily to maintain a good level of play, and also to make a good schedule and new goals for the next season. In this regard I will make all future decisions."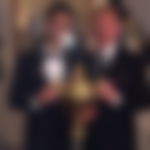 ADVERTISEMENT
Article continues below this ad
Becker, a former World No. 1 and 49-time titlist, joined Djokovic's team three years ago and, with coach Marian Vajda, helped the Serbian to one of the best stretches in tennis history. During the past three years, Djokovic won 25 titles, including 14 ATP World Tour Masters 1000 titles, two Barclays ATP World Tour Finals titles and six Grand Slam crowns.
Let us look at some of the records that the Serb broke and set during his extremely successful partnership with Becker-
Novak Djokovic Wins Sixth Australian Open to Tie Record
Final score: 6-1, 7-5, 7-6 (3) in favor of Djokovic against Murray in the final of this year's Australian Open, and is now tied with Roy Emerson for the career lead among men's champions at the tournament.
 Emerson — an Australian who, like Djokovic, had a physical edge over his rivals — won his six titles from 1961 to 1967, in the amateur era. Djokovic's six are from 2008, 2011, 2012, 2013, 2015 and 2016 in a fully professional era characterized by big exposure and big rewards.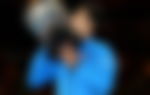 2. First player to complete the Indian Wells – Miami title sweep three times
Djokovic stormed his way to the victory in Indian Wells 2015, winning the final against Roger Federer in 3 sets, after beating Andy Murray on route to the final. In the next tournament, Miami Open, Novak became the first player to complete The Indian Wells-Miami sweep 3 times, with it winning his 22 Masters Title.
3. Third Player to reach the finals of all grand-slams in a season
Though Djokovic couldn't complete his career slam as he was bettered by Stan Wawrinka in the final of 2015 French Open, Djokovic did achieve a rare feat of reaching the finals of all the grand slams in a calendar year. The previous to achieve the same were Roger Federer and Rod Laver.
4.  ATP masters 1000 finals in a single season
Another proof of the Serbian's dominance in the ATP masters 1000 is his yet another world record of reaching 7 different finals in a calendar year, being the only man to be able to achieve this. With this, he also became the first player to reach 6 or more ATP finals for the third time as he previously achieved the feat in 2011 and 2012 season.
5. Holding all 4-majors at the same time 
Beat Murray again in the French Open 2016 final to finally win the clay-court major at his 12th attempt. The win not only completed his grand slam collection but he also became only the third man — after Don Budge and Rod Laver — to hold all four majors at the same time.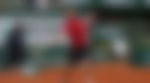 6. Highest tally of career prize money in tennis history
In the 2016 Miami Open final, he made his opponent Kei Nishikori look pedestrian in a ruthless 6-3, 6-3 beatdown. And by doing so, he ticked off a number of significant landmarks, including the highest tally of career prize money in tennis history. With £69 million banked, he has overtaken Roger Federer (£68.8m) for the first time.
7. Record number of masters titles
The former world No. 1 became the first player to clinch 30 ATP World Tour Masters 1000 titles, downing third seed Kei Nishikori 6-3, 7-5 at the Rogers Cup in Toronto in 2016.
Djokovic needed one hour and 23 minutes to secure his seventh crown of the year and fourth at the Masters 1000 level, adding to victories in Indian Wells, Miami and Madrid.
The Serb moved into solo second on the Open Era titles list at the Rogers Cup, adding to victories in 2007 and 2011-12. Only six-time champion Ivan Lendl owns more singles trophies in Canada.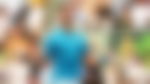 8. Highest prize money in an year
The Serbian overtook Nadal's record prize money won in a year in 2015. Djokovic  earned a staggering US$16 million as prize money. Nadal held the record with total earnings of $14,570,935 in 2013 season. Clearly, it's not just the titles, the Serbian also got most of the green.
ADVERTISEMENT
Article continues below this ad
9. 6 overall and 4  Consecutive China Open Titles
Djokovic has a special connection with China, a tournament which he really cherishes and has been very successful in. With his win last year, he is now the only player to win the title 6 times, and while at it, made another record as he won the tournament for the 4consecutive time.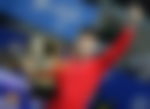 10. 7 Tournaments won in a row
ADVERTISEMENT
Article continues below this ad
From 2014-15, Djokovic became the only man to win 7 top tier tournaments in a row.