NRG Daps Weighs in on The Agent Ban Debate in Professional Valorant
Published 04/06/2021, 3:31 PM EDT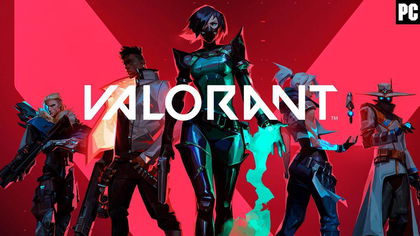 ---
---
There has been quite a lot of debate in the Valorant community regarding the issue of introducing agent bans in competitive Valorant. Agent bans in Valorant would work in the same way as map bans in competitive gaming. For instance, the two opposing teams come together and choose to remove one map each from the rotation for the following match. Similarly, the agent ban feature will allow players to choose one agent that either team cannot play in the following match. This notion has been seconded by many in the community but has been refuted by others.
ADVERTISEMENT
Article continues below this ad
When certainly players raised this idea before, the devs at Riot Games refused it for the time being. The reason was simple, Valorant did not have as many agents back then in order to support an agent ban. Even now, the devs have certain reservations against the idea. But they are considering it. Senior Game Designer Trevor Rolemski spoke of this last year back in June. He said,
"We expect teams to have set plays and strategies that will require very specific Agents… Banning an Agent would invalidate that entire strategy, and we don't want to discourage the practice. Bans often remove a players' star Agent and we want players who are exceptional at certain Agents to be able to play them and show off their skills with them."
ADVERTISEMENT
Article continues below this ad
Further reading: Corpse Husband, Valkyrae, Sykkuno to Appear on the Tonight Show With Jimmy Fallon for a Game of Among Us
Valorant agent ban debate resurfaces, NRG Daps weighs in
However, now that the game has enough agents in the rotation, players have started raising this issue again. This time, even some pros are weighing in the discussion. Recently, during a Valorant Champions Tour Watch party, the NRG pro Daps spoke about this notion in a conversation with insider Rod Breslau.
during our vct watch party nrg @daps told us he wants agent bans in professional valorant right now, saying it would make teams more versatile and add tactical depth to the game pic.twitter.com/OJAH1nGM1D

— Rod Breslau (@Slasher) April 5, 2021
The argument that he puts forward in favor of this notion is that agent bans will encourage players to add more versatility to the game. This statement now has validity since there are a lot of agents available in the game for players to choose from. Daps also stated that this move might add to the tactical depth of the game.
ADVERTISEMENT
Article continues below this ad
Daps had suggested something along similar lines back in March:
Tip for aspiring pros: focus on playing multiple agents rather then insta locking duelist. If you aren't getting on a team now as a Reyna/Jett main wait until agent bans become a thing and being versatile matters even more.

If all you care about is being radiant keep at it 👍

— daps (@daps) March 14, 2021
ADVERTISEMENT
Article continues below this ad
It is not clear whether Riot Games is currently considering introducing agent bans in competitive Valorant. However, this has the potential to backfire as well. At present, it is hard to tell how this will pan out. What are your views regarding this?