NRG Fortnite Pro Accused of Being Dictatorial
Published 09/02/2020, 10:00 AM EDT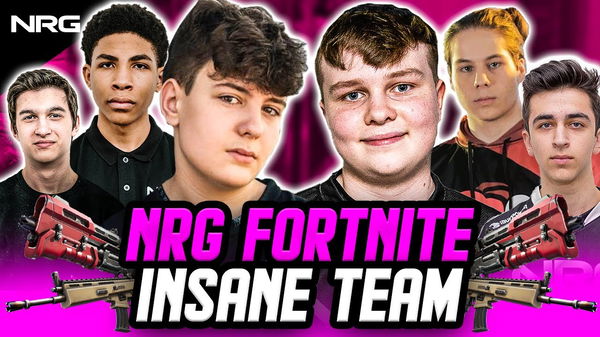 ---
---
When it comes to professional Fortnite teams, no one can trump the roster NRG has created. Williams "Zayt" Aubin, Benjy David Fish, Cody "Clix" Conrod, Dominick "Unknown" Green, Ben "Edgey" Peterson, and Ronald "Ronaldo" Mach form the star-studded lineup. However, there are certain problems inside this team that have to be addressed.
ADVERTISEMENT
Article continues below this ad
The rivalry between Clix and Unknown has been going on for a while now. Nevertheless, it is not based on the game, so it can be put down to harmless banter. This seems like a brilliant plot to focus on for the reality show NRG is planning to create. However, rivalries that are based on the game can split the team apart easily, but this hasn't been the case so far.
ADVERTISEMENT
Article continues below this ad
Recently, Reddit boomed with criticism against Zayt. Charges were directed at him for being a dictatorial player and not letting a player practice with the pros. This incident was not blamed on Zayt alone; several other pros were called out too.
NRG Fortnite pro labeled as 'Dictatorial'
Zayt, Stretch, and Bugha were the pros that blocked @Bullywyd. The player in question might not be a pro, but that doesn't take away his right to practice. Subsequently, several Reddit comments compared this situation to NBA players. A comment on the thread took a dig at the pros and said, "Yo sorry Kawhi, you can't practice today, LeBron is pissed at you and told me to not let you enter the gym." 
ADVERTISEMENT
Article continues below this ad
Elite is the practice channel on Discord for the best of the best players. Blocking someone randomly without any reason seems a little dictatorial. However, the Elite channel is also extremely exclusive and mainly for the NA East pros. This might be have been one of the primary reasons behind the blocking.
Zayt controls and runs the entire Elite channel. As a leader, he hasn't been setting much of an example for anyone, be it pro or casual. This wasn't Zayt's first time doing this. Previously, it was with Tfue and his teammates. 
ADVERTISEMENT
Article continues below this ad
Pros need to set a better example for the community
The Fortnite Guy made a video about this and spoke about how the community was enraged by such exclusions. This behavior was considered to be toxic since the pros are seen as the pillars of the community. Since Zayt decides who makes it to the Elite Discord and who doesn't, most of the blame has fallen on him. No one knows why @Bullywyd was blocked, and this is a mystery that hasn't been solved yet. 
Trending Stories