NuckleDu Officially Retires From Professional Esports
Published 07/12/2020, 7:20 AM EDT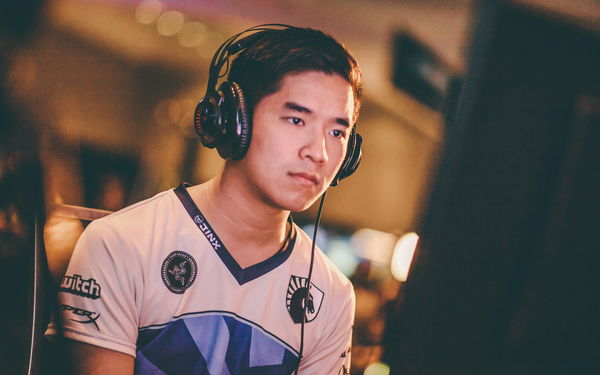 ---
---
The Esports scene might almost always be competitive. Players step down every now and then for several reasons. Perhaps, one of the worst reasons for a player to step out could be due to real-life injuries. That tragedy has hit a professional player who will officially be retiring from the scene. Professional Street Fighter player NuckleDu has retired following a serious car accident. The player announced the news via Twitter. 
ADVERTISEMENT
Article continues below this ad
I will be putting my controller down now. Furthermore, I will step away from social media in general since I can't offer you guys anything anymore. Life is short and unforgiving. Call loved ones, make amends, go outside, and don't let social media consume you. Take care. <3

— Du Dang (@NuckleDuDang) July 7, 2020
ADVERTISEMENT
Article continues below this ad
Du Dang known by his nickname NuckleDu was famous for his achievements in Street Fighter. He captured fame by playing Ultimate Street Fighter IV, Street Fighter X Tekken, and Street Fighter V. 
NuckleDu is a Capcom Cup Champion. He has had multiple tournament victories in his career. Over the course of his career, he has been a member of Team Liquid, Ghost Gaming and was last signed to Echo Fox. 
The world pandemic has led many to be fully engrossed online. Social media has indeed played a vital role during this time. However, being in talks with closed ones could help in ways that couldn't be put into words. 
He has stated that he'd not be active on social media either as he believes he has nothing more to contribute. He has also urged others to call their loved ones and not to let social media consume them. 
Twitter Reacts
Many players came in support of NuckleDu's decision. You can read their tweets below.
I don't want to assume too much about why you're stepping away, but as someone who quit competing in 2012 due to my own physical issues, I know how mentally & emotionally hard it is. Lmk if you need an ear. And remember there are lots of ways to stick around other than competing!

— Just UltraDavid (@ultradavid) July 7, 2020
Nothing but love from me, Du. Whatever you choose to do, you have my support. We all love you here from the FGC.

— James Chen #BlackLivesMatter (@jchensor) July 7, 2020
We'll always be here for you waiting 💙

— SonicFox 1312 (@SonicFox) July 7, 2020
Family always comes first. You'll be back when you'll be ready, and we'll meet again in tournaments. Until then, enjoy your time !

— RΛZΞR Xian (@XianMSG) July 7, 2020
Thats the greatest decision ever. Have fun with real life!! You will be missed.

— Olivier Hay (@Louffy086) July 7, 2020
Don't undersell what you did for the scene. Your presence is valuable, but what you want to do in life is more so. Wishing you and your loved ones all the best.

— ZORINE "harli" (@Zorine) July 7, 2020
ADVERTISEMENT
Article continues below this ad
It is tough for any player to make a comeback after a serious injury. In the past, some of the notable names in the professional scenes have been part of some serious accidents.
Fur from MiBR and Shroud has had their fair share of hard times in the recent past. They were out for months but successfully made a comeback. 
ADVERTISEMENT
Article continues below this ad
NuckleDu's decision highlights the grave seriousness of his accident. The player's grief over not being able to contribute any further is saddening. It is a hard time for fans and players alike. Hopefully, NuckleDu could find some other way to stay in the scene and motivate others.
Trending Stories