"Number One Priority": Dominic Thiem Reveals 2021 Goals on Christmas
Published 12/25/2020, 5:03 AM EST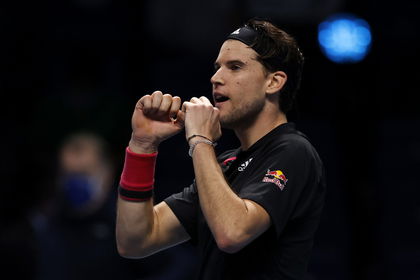 ---
---
Dominic Thiem had a fantastic 2020 season. He finally became a Grand Slam champ, nearly beat Novak Djokovic in the Australian Open final, and reached the final of ATP Finals again. On the eve of Christmas, the World No. 3 looked back at 2020 and looked ahead at 2021.
ADVERTISEMENT
Article continues below this ad
Thiem gave his best wishes for Christmas on his website. Along with that, he looked back at the 2020 season and the amazing achievement of winning the US Open.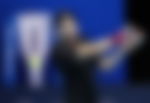 He wrote, "We look back at an odd year, Corona caused global chaos, however, looking at it form an athlete's point of view 2020 was an excellent year for me. I started the season by reaching the final at the Australian Open, I finished the year by reaching the final at the Masters in London. But winning the title at the US Open in mid-September was the ultimate highlight. In New York I made a childhood dream come true, winning my first Grand Slam title – indescribable moments! There is one thing for sure: the nicest Christmas present for me is the US Open trophy."
ADVERTISEMENT
Article continues below this ad
The US Open triumph has increased Thiem's pedigree. Now he wants more Grand Slam triumphs and attain the number one ranking as well. He further added:
"I love this trophy, that's why I call my goal for 2021: I want to win another Grand Slam title, that's my number one priority. To become the number one is also on top of my bucket list. However, winning another Major tournament almost means more to me in my personal ranking."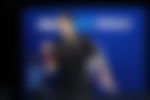 Dominic Thiem raring to do well next year
Since he is preparing for the 2021 season, Thiem will not rest during this holiday season. He is continuing his physical training during Christmas. On New Year's eve, he will practice tennis. Thiem clearly isn't wasting any time! He added:
ADVERTISEMENT
Article continues below this ad
"Taking a break during the holidays? No way! On December 25 and 26 I will continue working on my physical fitness, after New Year's Eve I will play tennis more intensively. On January 13 I will fly to Melbourne, and during quarantine with strict regulations, I will start the fine-tuning."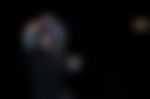 Thiem will travel to Australia on January 13 to serve out the 14-day quarantine. He will simultaneously prepare for the Australian Open 2021 and hope to better his finals appearance from 2020 by becoming a champion.
ADVERTISEMENT
Article continues below this ad