Obsidian's Entry Title Becomes Steam Best-Seller
Published 07/29/2020, 9:04 AM EDT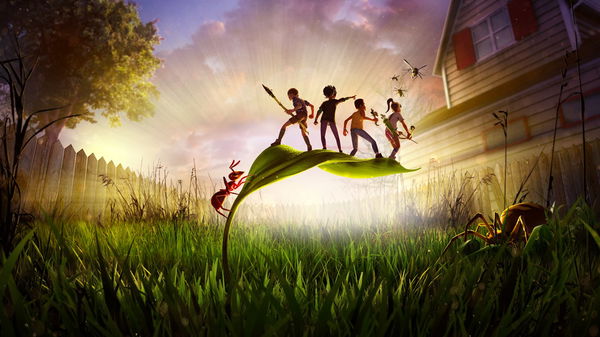 ---
---
The world was introduced to 'Grounded' at the Xbox Games Showcase. This backyard survival game by Obsidian entertainment is developed for Windows and Xbox. The game is now available for download on Steam and the Xbox Game Pass. But, there is a reason why this game is making headlines.
ADVERTISEMENT
Article continues below this ad
According to industry analyst Benji Sales, the game is now a best-seller on steam and has more viewers on launch day than League Of Legends. That is quite an achievement for a game that got mixed reviews when it was first unveiled.
ADVERTISEMENT
Article continues below this ad
The game is now available on Xbox One and PC. The popularity of the game shows that it does have the potential to make it the big leagues. Not every game does well on its launch day, especially after getting not-so-nice reviews initially. But, it looks like the quirky game from Obsidian has managed to change people's minds.
The Grounded and Cyberpunk 2077 story
The game's intro also called 'Cyberpunk 2077' as the biggest game of the year. This was obviously noticed by CDPR and the official account of CP2077 responded
This was a refreshing gesture by both Grounded and Cyberpunk. It is always nice to see the mutual respect for each other's work in the gaming industry.
ADVERTISEMENT
Article continues below this ad
Grounded's Twitter account has also thanked its fans for such a great reception. They wrote "You all are amazing, and we love seeing everything you have been sharing regarding your time in #thebackyard! This is just the beginning of our Grounded journey together, and we are excited to have you with us for this Xbox Game Preview / Steam Early Access adventure!"
It is always good to see a game do well despite its obstacles. It proves that there is much more to the game than just previews. And that you shouldn't make a call just based on the trailer. Sure it didn't wow the audience at the preview but given its current success, it has a long way to go.
There is a possibility that the game may be announced for the Xbox Series X considering it is on the Game Pass. It will also possibly be an Xbox Exclusive since it's published by the Xbox Game studios. More information has also come to light with regards to the games 'Avowed' and 'Fable'. Looks like Xbox has finally got it right with their exclusives and may catch up with PlayStation soon.
ADVERTISEMENT
Article continues below this ad
Sources: Grounded Twitter Cyberpunk 2077 Twitter BenjiSales Twitter
Trending Stories