Ocon Refuses to Give Up Career
Published 09/11/2018, 4:13 PM EDT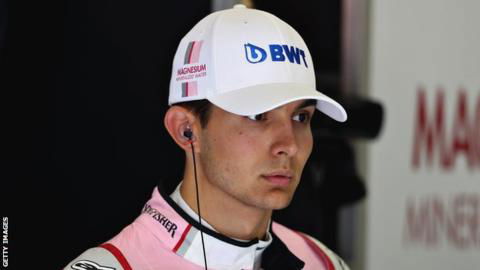 ---
---
Esteban Ocon says he remains determined to make it to the top of Formula 1 despite looking set to miss out on a drive for next season.
ADVERTISEMENT
Article continues below this ad
The Force India driver is a highly rated talent but politics are stymieing his chances of a seat.
The 21-year-old Frenchman said: "We have been in tough situations before and have always overcome them.
ADVERTISEMENT
Article continues below this ad
"There was no easy way throughout my career. I can promise you that I will not give up at this moment."
Ocon, who posted the message on his Twitter account, added: "Motivation is high. My old-time rivals are in top cars and this makes me hungrier than ever.
"I'm born to race and my only goal is to be champion, and will always be."
His message came on the day that Ferrari announced 20-year-old Monegasque Charles Leclerc was being promoted to a seat as Sebastian Vettel's team-mate in 2019.
Leclerc and Ocon were rivals in the junior categories.
Meanwhile, Max Verstappen, who Ocon beat to the 2014 European Formula Three title, is a four-time race-winner with Red Bull, where he will be joined next season by Pierre Gasly, a 22-year-old Frenchman who has also raced against Ocon in other categories.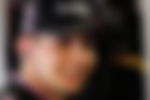 Ocon looks to have missed out on a seat because of a combination of politics, bad timing and misfortune.
He is a Mercedes-contracted driver. This puts off some teams, who do not want to feel that they are giving a driver experience that will ultimately benefit a rival, while Mercedes feel he is too good to let go.
Even so, it had looked for some time as if Ocon would get a race drive next year, only for his plans to unravel.
Earlier this summer, both McLaren and Renault were interested in signing Ocon for 2019.
Renault, according to sources close to the situation, put pressure on McLaren, to whom they supply engines, not to sign Ocon because the French manufacturer was keen on him itself.
And over the Hungarian Grand Prix weekend at the end of July, a deal had been agreed for Ocon to move to Renault.
However, Renault were still in negotiations with Red Bull driver Daniel Ricciardo, which was not widely known at the time, and in the following week the Australian agreed to sign for the next two years. He will partner German Nico Hulkenberg in 2019.
That led to Renault dismissing the option of Ocon, while McLaren had already committed in the meantime to signing Carlos Sainz from Renault as a replacement for Fernando Alonso, who is leaving F1 at the end of the season.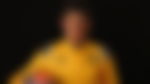 Mercedes F1 boss Toto Wolff said: "With Esteban, it looked like we had a deal with Renault and within 48 hours things changed and agreements suddenly were not agreements any more.
"But I can understand the rationale of Renault getting Ricciardo on board. And it would be really a shame if a tiny issue or in transparent communication would be the reason for such a kid with ability not to find the right seat for next year."
McLaren have since signed 18-year-old Briton Lando Norris, another rising star who they have been developing for some years, for their second seat. They are convinced of Norris' potential and did not want to lose him to another team but also had misgivings about signing a driver who was contracted to Mercedes.
Force India went into administration over the Hungarian race weekend and were rescued during the summer break by a consortium of businessmen led by Canadian billionaire Lawrence Stroll.
The administration proceedings were triggered by their other driver Sergio Perez, who was owed salary payments, as part of an agreement with management to save the team, which was in financial difficulties related to the legal problems of then-owner Vijay Mallya.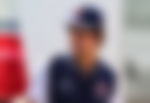 In return, Perez was guaranteed a seat in 2019 at Force India, for whom his Mexican sponsorship backing is important.
Meanwhile, Stroll wants to put his son Lance, who drives for Williams this year, into the other Force India car.
This will happen for 2019 – and may even happen before the end of the season, perhaps as early as the Russian Grand Prix, two weeks after this weekend's race in Singapore.
In terms of publicly announced seats, there are theoretical openings at Toro Rosso, Williams and Haas for next season.
However, Red Bull, although short of options, have said they will not sign Ocon for their junior team because of his Mercedes links.
Haas are said by sources to have already re-signed Romain Grosjean and Kevin Magnussen, even if they have not said so yet, and Williams are reluctant to take Ocon.
Although they are supplied with engines by Mercedes, Williams are losing their title sponsor next season and in need of financial input of a size Mercedes are not prepared to pay.
Relations between the two teams are also in something of a frosty period for a number of reasons related to the wider political picture in F1, where talks are ongoing over future rules for the period after 2020.
ADVERTISEMENT
Article continues below this ad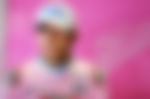 Williams, who could retain Russian novice Sergey Sirotkin for a second season, have also been linked to the Formula 2 driver Artem Markelov, another Russian, for 2019.
The Markelov deal is understood not to be confirmed, but there have been conversations about him driving for the team this season from Russia, if a deal can be sorted out.
ADVERTISEMENT
Article continues below this ad
However, the situation remains fluid and it is quite possible Stroll will stay in situ until the end of the season.
As things stand, Ocon's most likely role in 2019 will be as reserve driver for Mercedes, with a view to potential promotion as Lewis Hamilton's team-mate in 2020.
This is a significant blow for Ocon, after two highly impressive seasons with Force India, but it does not necessarily mean the end of his career.
Both Alonso and Felipe Massa stepped back from race seats for a reserve role early in their career, before returning to full-time roles and going on to considerable success.
Wolff says: "Our long-term perspective on him is still very optimistic, he is a great personality and one day he is going to be in a car that wins races and maybe a championship."