"Oh Yeah! Mario Time!" – Animal Crossing New Horizons Player Creates a Shrine Dedicated to the Iconic Nintendo Character
Published 06/21/2021, 2:26 PM EDT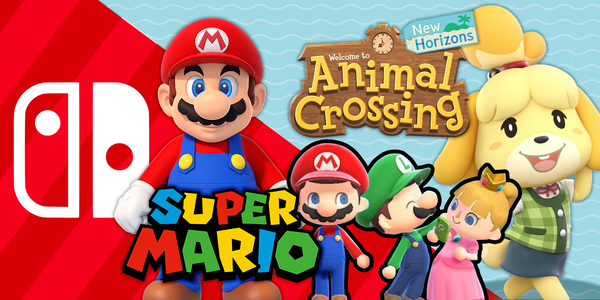 ---
---
In the world of gaming, nothing comes close to the popularity of the great Italian plumber, Mario. The iconic Nintendo character designed by Shigeru Miyamoto first appeared in the early 1980s. Since then, the Mushroom Kingdom native has spawned off countless titles involving many of his friends and relatives like Luigi, Waluigi, Wario and many more. Recently, he even appeared on the developer's hit Switch title in Animal Crossing New Horizons.
ADVERTISEMENT
Article continues below this ad
Fans have used the various items as part of the collaborations on their islands to give it that extra oomph. But one New Horizons player has taken it a step above by creating the ultimate shrine dedicated to Mario.
ADVERTISEMENT
Article continues below this ad
Animal Crossing New Horizons player creates a Mario room
On r/AnimalCrossing, one Redditor showcased his love for the character by designing a room including all things Mario. The user aptly named u/NintendoPlanet showcased the shrine with a Reddit Post which has been gaining rave reviews from the fan. The room includes a lot of items from the crossover, including paintings, books, and many other decorative items.
Other than that, the user has also created a lot of custom designs using some of the game's customization tools. The user has taken a lot of time to show everything that fans have loved about Mario for the past 40 years. It's truly looks spectacular, and along with that, it also shows how much customization the players of Animal Crossing New Horizons have to create something so unique.
ADVERTISEMENT
Article continues below this ad
What's in this room?
The room has a lot of memorabilia and items from the world of Mario. In the room, the walls are entirely covered by wallpaper with a Super Mario pattern. Additionally, the paintings include characters like Super Star, Bowser, Toad, and many more. Plus, the computer screen also has a screenshot of Super Mario Sunshine. The magazine also includes designs involving these characters. There are also separate items with the N64 and Super Star logos.
It's extremely cool to see fans take their imaginations to the next level with in-game customizations. Animal Crossing New Horizons offers a lot of cool ways to introduce items from their characters. Fans have already done it with Mario, so it wouldn't take long for them to create shrines and rooms dedicated to other popular characters.
ADVERTISEMENT
Article continues below this ad
WATCH THIS STORY- Top-Selling PlayStation, Xbox, and Nintendo Consoles of All Time