"Old map maybe coming back" SypherPK Theorizes On Fortnite Update
Published 04/16/2020, 2:18 PM EDT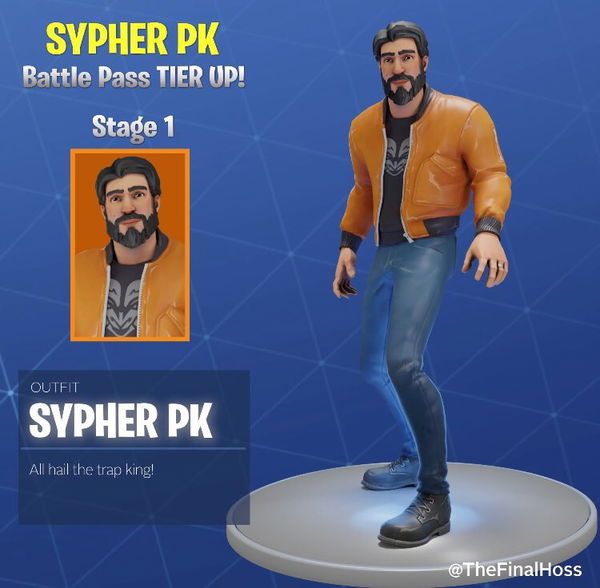 ---
---
SypherPK came out with a new video on Youtube explaining the new Fortnite update. He started speaking about the map changes, which are now included. "The shark has changed." He also mentions one of the buildings, initially at Tilted Towers, is now shifted to Lazy Lake. He theorizes that the old map might come back in the game. This would definitely cheer up OG Fortnite gamers who had an issue with the new bigger map. The little vaults around The Agency, which are now glowing, this marks the end of the season is near. Although, Epic Games have announced an extended Season 2 till June 4th, 2020.
ADVERTISEMENT
Article continues below this ad
A lot of people were heavily polarised when SypherPK spoke on an hour-long stream about how Fortnite is ruined. This time he said, "I'm one to give criticism when needed. I think during these crazy times, it kind of makes sense when there is a delay." He proposed that huge things are not really what gamers are looking for at this moment of global crisis. Small changes like Quad Crashers, or Shockwave Grenades – old items which kept people entertained. 
ADVERTISEMENT
Article continues below this ad
What Else Does This New Fortnite Map Feature? 
The prison at shark looks absolutely different. There is a new alternate version of Deadpool, with a grey-black X Force variation. The X Force skins are also coming out. The dual pistols might be back. The proximity mines have been temporarily disabled. A new shotgun has been added in the game file, although we do not know much about it. "The old map of Fortnite, in my opinion, is better than this map," said SypherPK, and we would definitely agree with him on this. The events and nostalgia are the prime reasons. 
Read more about what SypherPK said in his other video about Fortnite being ruined.
Is Skill Based Match Making Still There? 
"I don't think Skill based matchmaking is gone." He started clarifying few things from his last video, saying, "I know I brought up a lot of things that Skill based matchmaking has ruined in a way." He still understands the purpose of it. He said that the best way to get better is by facing better players than you, but an adjustment is definitely needed.
Trending Stories