"Old Person": Benoit Paire Disparages Former French Davis Cup Captain Following His Antics at Italian Open 2021
Published 05/10/2021, 8:42 AM EDT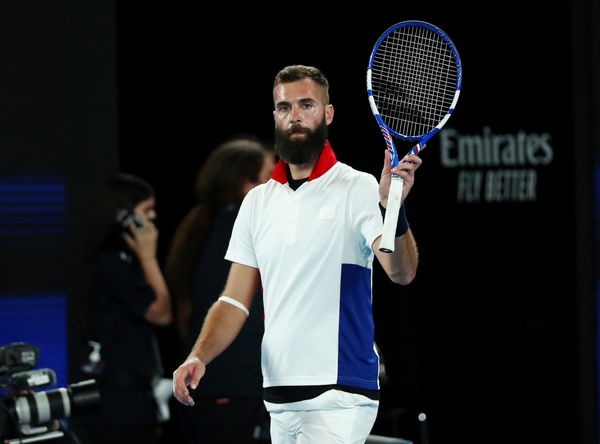 ---
---
Benoit Paire was again embroiled in controversy at the Italian Open 2021. He was involved in a heated argument with the chair umpire during his first-round loss. And reacting to the criticism from former French player Jean-Paul Loth, Paire had a rather insensitive comment for him.
ADVERTISEMENT
Article continues below this ad
After his first-round match at the Italian Open 2021, Paire reacted to the criticism from Jean-Paul Loth on Twitter. Paire wrote the tweet in French, in which he called Jean-Paul an 'old person'.
"JEAN-PAUL LOTH is it the old person?" Paire tweeted.
ADVERTISEMENT
Article continues below this ad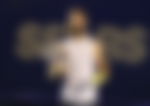 Jean-Paul Loth is a former French player prominent in the 1960s, who later turned commentator and was also the former captain of the French Davis Cup team. He had spoken some strong words regarding Paire's recent behavior and called him a 'mountebank'.
"He is not a professional player, he is a mountebank," Jean-Paul Loth said. (Quotes have been translated)
Benoit Paire in Italian Open 2021
At the Italian Open 2021, Paire disagreed with the chair umpire regarding a service call. Paire's first serve had just landed outside the legal markings, as confirmed by the ball mark and the Hawkeye. Yet Paire was adamant that it was in. He then took out his phone and clicked various photos of the ball from various angles, and later said, "If I have to, I'll pay the fine" in frustration.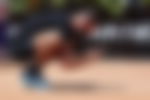 Paire received a code violation for unsportsmanlike conduct. But highly pissed at the decision, Paire conceded three consecutive double faults to give his opponent the break. Following his outburst, Paire choked badly and lost the match 6-4, 6-3.
ADVERTISEMENT
Article continues below this ad
In 2021, Paire has a dismal record of 2-12. He has intentionally lost matches and admitted to playing tournaments just for the paychecks. Many have criticized his behavior. Toni Nadal, Dominic Thiem, and others have been his severe critics.
Recently, Paire did have a change of heart when he won his first-round match at the Madrid Open. Let's see if that continues going forward in 2021.
ADVERTISEMENT
Article continues below this ad