Oldest Premier League Players
Published 08/10/2015, 1:25 PM EDT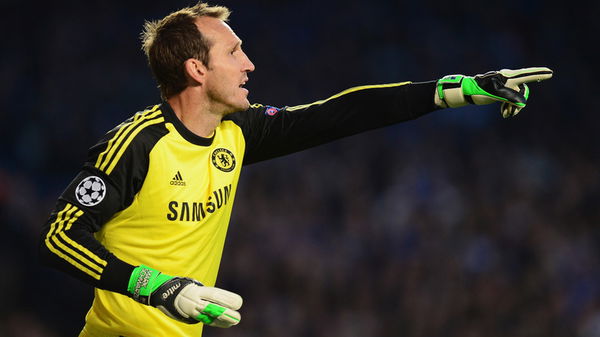 ---
---
It's not necessary that a footballer becomes incapable of competing at the highest level as he ages. Ryan Giggs, Paolo Maldini and Javier Zanetti are some of the well known players who continued to play with the best teams in the world in their late 30s and early 40s. Here are the oldest Premier League players playing during the 2015/16 season.
ADVERTISEMENT
Article continues below this ad
An honorable mention will be made to Manchester City back-up keeper, Richard Wright, who is currently 37 years old but has not been included since he has not played a single competitive match in over 4 seasons.
ADVERTISEMENT
Article continues below this ad
5. Tim Howard
36 Years Old
Goal Keeper, Everton FC
Date of Birth: 6 March, 1979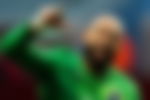 The Everton keeper has been the number one man for Everton over the last 10 seasons and for the United States football team. A reliable keeper, he has kept Everton in many games and has been a crucial element in the seasons where they aim for Europe. He is one of four goal keepers in Premier League history to have scored a goal, which he did in a 2-1 defeat to Bolton.
He still has quite a few good years left in him and shows no signs of slowing down for his club and his country. Like the rest of the Toffee's squad, they will want to recapture their heights shown during the 2013/14 season. Europa league group stage qualification will be their ultimate league objective.
Sylvain Distin
37 Years Old
Defender, AFC Bournemouth
Date of Birth: 16 December 1977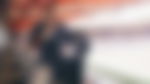 Distin is the only outfield player on this list. The French Defender has played his trade in the Premier League since 2002, with Bournemouth being the fourth English club he will represent. He currently holds the record for most Premier League appearances by a foreign outfield player with 430 and counting.
He has been a consistent and good defender for his teams and it's no surprise Bournemouth would want him playing despite his age. His experience might be the element that could help Bournemouth stay up in the Premier League after their debut season in the top flight.
Kelvin Davis
38 Years Old
Goal Keeper, Southampton FC
Date of Birth: 28 September 1976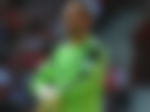 Davis, until the arrival of Foster, was the undisputed number one keeper for the Saints since 2006. After suffering a first disaster in the Premier League with Sunderland, he signed with the Saints to rebuild his shattered confidence. He improved without a doubt and even rejected an offer to join the Premier League in 2009.
His performances for Southampton in his first two seasons with the side in the Premier League have been commendable as the Saints have so far always exceeded expectations. He has made more than 300 appearances for club, and will be a reliable backup for the high-flying saints till his contract expires.
Shay Given
39 Years Old
Goal Keeper, Stoke City FC
Date of Birth: 20 April 1976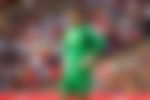 He is one of the most experienced Premier League players. The goal keeper stands 7 in all time Premier League appearances over 440 games in stints with Blackburn Rovers, Newcastle United, Manchester City, Aston Villa and now Stoke City. Despite being a backup for Aston Villa, he spent three months with Middlesbrough, keeping 10 clean sheets in 16 appearances. It shows the man still is a reliable figure in between the sticks.
He will more than likely retire after his contract with Stoke, but the experienced man is going to be useful in the development of Jack Butland who might be Stoke's long term plan.
Mark Schwarzer
ADVERTISEMENT
Article continues below this ad
42 Years Old
Goal Keeper, Leicester City FC
Date of Birth: 6 October 1972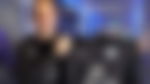 Schwarzer is finally the oldest player in the Premier League following Brad Friedel's retirement at the conclusion of 2014/15. He is one of the most experienced keepers and is 7 in the all-time Premier League appearance list. His 25 year career has seen him play in Australia, Germany and finally England, which he has done since 1996.
ADVERTISEMENT
Article continues below this ad
He has had successful stints with Fulham and Middleborough where he was the undisputed number one keeper. He signed on with Chelsea in 2013/14 as their back up following his move to Leicester midway during 2014/15 to cover for the injured Kasper Schmidel. As a backup, he will be hopeful for a few games but will be a good cover should the team need him.