Olympian Displays Heartwarming Act of Sportsmanship Towards Competitors After Winning the Gold at Beijing Winter Olympics 2022
Published 02/13/2022, 11:12 AM EST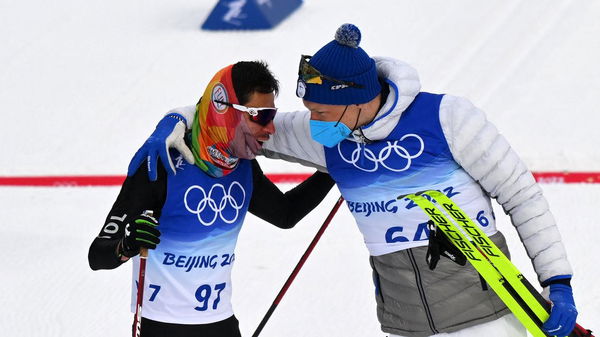 The Olympics is the biggest sporting event in history. Athletes all over the world train hard for months, for that one moment where they get to prove themselves.
ADVERTISEMENT
Article continues below this ad
While winning and losing is a part of the Olympics, the spirit of sportsmanship is its very soul. Every Olympics, athletes display certain acts of sportsmanship that win hearts and show just what sports is actually about.
This year too, during the Winter Olympics, an athlete has displayed kindness and empathy even after he won the Gold medal.
ADVERTISEMENT
Article continues below this ad
Cross country skier wins hearts at Beijing Winter Olympics
The cross country ski race at Beijing Winter Olympics was won by Iivo Niskanen, the Finnish cross country racer. Niskanen is already a 2-time Olympic champion.
On February 11th, he showed complete dominance during cross country skiing and was the first to cross the finishing line. He won his 3rd Olympic Gold medal there. Previously, he had won the 50km classic race in Pyeongchang four years ago and the classic team sprint at the 2014 Games in Sochi.
However, it was his actions after the race which brought in praise and respect from all over the world. After finishing the race in 37 minutes and 54.8 seconds, Niskanen did not leave. He waited there at the finishing line until all his competitors had crossed it; a stunning display of sportsmanship.
It's GOLD for Finland's Iivo Niskanen in the men's 15km classic style cross-country skiing competition!🥇

This is the third gold medal of his career 🤩👏 pic.twitter.com/geanRHd1JF

— CBC Olympics (@CBCOlympics) February 11, 2022
He waited there for a full 18 minutes until Carlos Andres Quintana of Colombia crossed the line, finishing last. When asked about his action, he said that everyone has worked equally hard to be there. Therefore, every athlete must be treated with respect.
"All athletes must respect each other," Niskanen said. "Everyone has worked hard to be here."
WATCH THIS STORY: Poses With Shaun White's Full Size Cut Out at Beijing Winter Olympics 2022 Watch Party
This was a to be captured moment. Niskanen was waiting at the finishing line to embrace Carlos with open arms as he completed the race. He could have easily gone away after winning the Gold medal but he didn't do any such thing.
A true display of the Olympic spirit
Moreover, Niskanen has added that some countries do not have enough budget to give the best service to their athletes. These countries, however, must be treated equally and given equal respect.
ADVERTISEMENT
Article continues below this ad
"You have to show this kind of respect at the Olympics towards countries that don't have much budget to get the best results, unlike the best nations."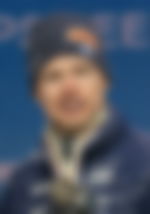 By doing this, one not only encourages the athletes but also encourages the future generations of the spot.
ADVERTISEMENT
Article continues below this ad
Iivo Niskanen's act has garnered praise from all over the world. This was one of those moments which show the true spirit of sportsmanship as well as the spirit of the Olympics.