'Hasn't Sunk in Yet' – Nelly Korda Wins USA's First Olympic Gold in Women's Golf Since 1900
Published 08/07/2021, 2:35 AM EDT
---
---
Nelly Korda created history at Kasumigaseki Country Club. The American golfer won the women's golf event at Tokyo Olympics 2020 and secured a gold medal for her country. Nelly became the first American to win gold in women's golf since 1900 and became 2nd American after Xander Schauffele.
ADVERTISEMENT
Article continues below this ad
Nelly Korda maintained her top spot on the leaderboard, ever since getting there in Round 2. She scored 69 in the final round and remained -17 for the tournament to win the gold by just one stroke. Moreover, Japanese golfer Mone Inami secured the silver medal while the Kiwi Lydia Ko won the bronze medal. 
Nelly was under a bit of pressure as Lydia and Mone were making a move. But she kept her cool and stuck to her game plan. She even made a double bogey on a par-3, 7th hole. But, thankfully made three consecutive birdies on the next couple of holes. However, Nelly dropped a shot on the par 4, 11th hole due to a wayward tee shot. 
ADVERTISEMENT
Article continues below this ad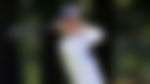 Nelly Korda was feeling the pressure by now, and she even asked her caddie to go aside as she wanted to be alone for some time. And after that, she scored a birdie on the 13th hole and managed to make pars on the remaining holes to finish with -17. Moreover, fortunately, Mone Inami dropped a shot on the final hole and finished -16 with Lydia Ko.  
Moreover, even with the lead on her side throughout the final round, Korda never went defensive with her approach. She tried her best to attack the pin locations and thankfully saved pars at crucial moments. 
"I never lost the lead, but I feel like I did," says Nelly Korda
ADVERTISEMENT
Article continues below this ad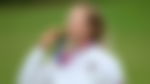 In the post-round interview, Nelly Korda was asked, what was going through her mind when she made that double bogey on the 7th hole, to which she replied, "I feel like it just motivated me more. I was like, I can't play like this today, I can't go out like this, and I always want to fight, and I'm gonna fight." 
"Um, a lot of stress, did not make it very easy. I never do. I seem to never make it easy," Korda added about her current emotions. "But, you know, Lydia played well. It was just a very back and forth. I never lost the lead, but I felt like I did just because I felt like I wasn't really necessarily playing that great, but I fought a lot to them."
ADVERTISEMENT
Article continues below this ad
"It's crazy. It sounds absurd that I have a gold medal. And I'm an Olympian. So it's absurd, and I don't know it hasn't sunk in yet," said Nelly Korda when asked about how is she feels about being a gold medalist Olympian.