Nelly Korda Unfazed at Tokyo Olympics 2020; En Route to Clinch Gold for Team USA
Published 08/05/2021, 5:29 AM EDT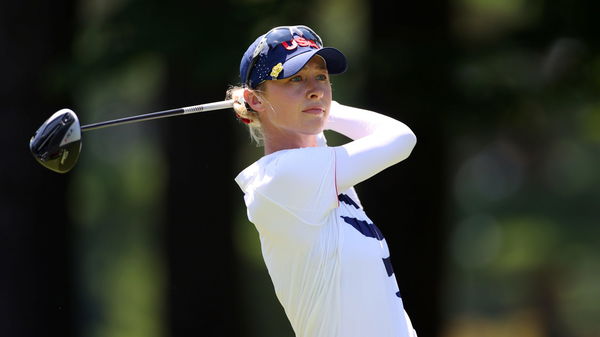 ---
---
The women's golf competition at Tokyo Olympics 2020 is currently underway and the tournament has had an exciting start so far. The course seemed to have played on the easier side, as we saw plenty of low scores. World no.1 Nelly Korda leads the field by four strokes after a scintillating performance in round two. 
ADVERTISEMENT
Article continues below this ad
Moreover, India's Aditi Ashok, Denmark's Koerstz, and Pedersen share the second spot. This trio is four strokes behind the leader Nelly Korda. So the event is all set for an exciting finish.   
Nelly Korda puts on a dazzling performance at the Tokyo Olympics 2020
ADVERTISEMENT
Article continues below this ad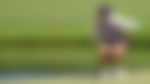 23-year-old Nelly Korda started her second round slowly with four consecutive pars. But then she had an unbelievable stretch from 5th to 9th hole where she scored birdie, eagle, birdie, birdie, birdie and took a solo lead with a score of -10. Nelly held on to the momentum and once again scored a hat-trick of birdies from the 12th to 14th hole. And it looked like Nelly Korda was simply having fun out there on the course. 
Moreover, with a couple of birdies on 16 and 17, it looked like Nelly will finish with a birdie on the 18th as well, and she was all set to equal the record for the lowest score in women's golf. But unfortunately, Nelly missed the fairway and then played it safe by punching it back on the fairway. She left herself with a tough 73 yards up-and-down for par, which sadly she couldn't, and dropped a couple of strokes to get down to -13, but still finished at the top. 
"I tried to be too cute," Nelly regrets her final hole approach
ADVERTISEMENT
Article continues below this ad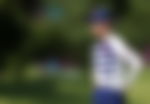 In the post-round interview, the host asked Nelly about her approach and thinking on the 18th, where she scored a double bogey. 
"It's golf. It's gonna happen. That's kind of where you learn the most from. I'm going to take a step back, and I made a stupid error on 18 hitting driver. And then it just put me behind a tree, and then I tried to be too cute with that pitch shot instead of just being aggressive. But it happens, and I am sure it's not going to be the last time."
ADVERTISEMENT
Article continues below this ad
"I mean, I pitched it and still made double. So, who would have known what would have happened if I went for it? It was a risky shot, honestly. I had the water, and I had to hit low because I had a tree branch right in front of me. So honestly, I just took the safe way out, but you know if I pitch it on the green and get it within a good distance, I can save par but, I came home with double," said Nelly Korda as she finished her masterful round with an unfortunate double bogey.