Olympic Legend Usain Bolt Settles Talk of Him Ever Running Again
Published 10/22/2021, 3:06 AM EDT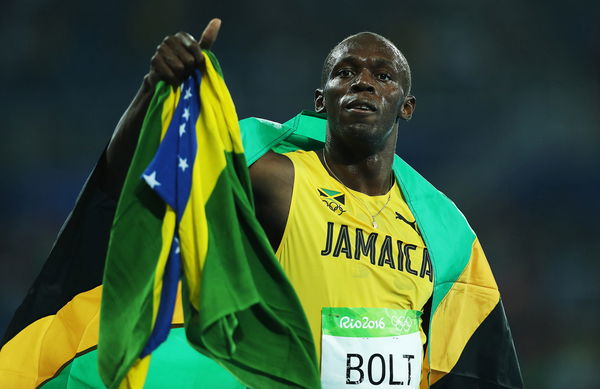 ---
---
In 2017, the track and field saw the retirement of its greatest athlete. The fastest man on earth, Usain Bolt, bid goodbye to the sport after creating history and making records that remained untouched. Bolt's record of 9.58 seconds in a 100m race at the Berlin World Championships remains unbeaten to date.
Throughout his career, Bolt has won countless accolades. He has 8 Olympic gold medals to his name and a deserving title of the GOAT in sprinting. Clearly, no one is close to beating him. However, Bolt retired in 2017 following a hamstring injury.
Even years later, fans continue to question if a return from the 'Lightning Bolt' is possible. Recently in an interview, Bolt revealed his final decision about track and field and whether he will continue running or not.
It's time to sit back and enjoy for Bolt
In an interview with Men's Journal,
Usain Bolt
has revealed that he won't be spotted flying on the track again. He has indeed taken this retirement seriously and hence, there shall be no comeback from his side.
Notably, has had this discussion with his coach ahead of the Tokyo Olympics, and his coach has instructed him to stick to retirement.
"It's something that we have I've explored you know I mean I've talked to my coach but my coach told me when I was retiring that 'listen to this is it if you retire now that's the end of it,'"
said
Bolt.
"So I talked to him and he said listen to me 'just forget it you have done so much in sports already here but you have accomplished your goals' so I've decided just to sit down and watch and enjoy," he added.
Post-retirement, the star sprinter has pursued many other interests. Apart from being a professional footballer, Bolt released his album, "Country Yutes" along with his friend Nugent 'NJ' Walker.
Usain Bolt reveals his training routine
Bolt also talked about his training routine; he emphasized on the importance of staying fit and healthy. When the Olympian is home, he trains regularly and also rides his bike.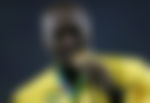 "It's on and off depends on if I'm traveling a lot but uh when I'm home for like long periods, I tend to train every day I work on my personal bike most of the time right now that's what I do so it's easier for me to do," said Bolt.
Apart from his numerous medals and titles, Bolt is also very much loved by the public for his vibrant personality. However, do you think he made the right decision sticking to retirement?