"We Got Our A***s Kicked"- US Women's Football Star Megan Rapinoe Critical of Embarrassing Defeat to Sweden in Tokyo Olympics 2020 Qualifiers
Published 07/21/2021, 2:09 PM EDT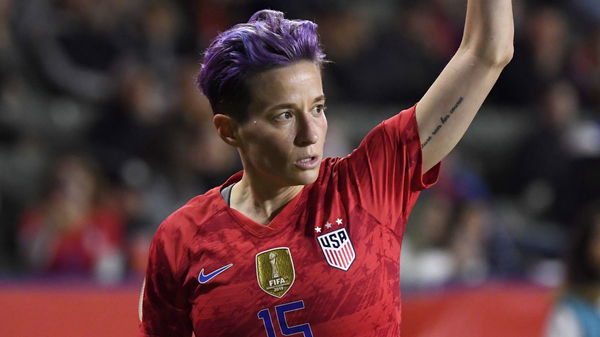 ---
---
Megan Rapinoe was as shocked as the rest of the sports world when the United States Women's National Soccer team got demolished 3 goals to nothing against Sweden in the first match of the Olympic Games. The world cup winners were humbled, and the 44-game unbeaten streak was shattered. 
ADVERTISEMENT
Article continues below this ad
The 36-year-old soccer veteran was in disbelief after the match but knew exactly where the team went wrong. 
"We got our asses kicked, didn't we?" Rapinoe was quoted saying by The Guardian in a post-match statement. "I think we were a little tight, just a little nervous. Just doing dumb stuff like not passing the ball, not tapping the ball. I don't think we played a very good game and that's to take nothing away from Sweden, I think they played a great game."
ADVERTISEMENT
Article continues below this ad
Sweden outclassed a weary USWNT
Sweden was the very team that knocked the USWNT out of the Rio Games in 2016, a shock upset for the favorites. Coming into this one, it was sort of a redemption game but the Stars and Stripes found themselves facing another ambush. 
"They found a lot of space in our shape and were able to be very clinical when they got in for the goal and did very well taking their chances," Rapinoe admitted. "Sometimes I feel like, if ever we lose or tie or anyone gives us a game, it's unbelievable and that's really kind of offensive to every other team."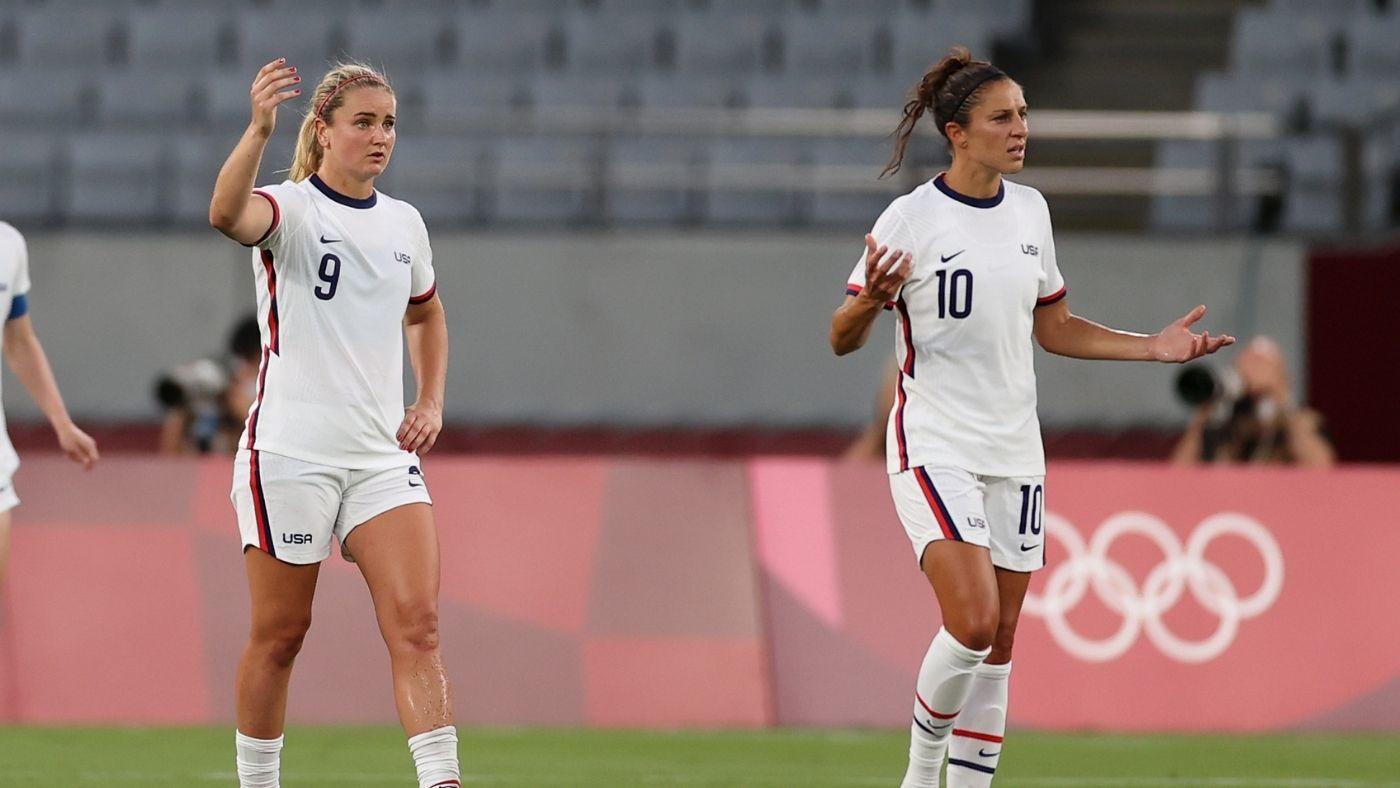 The Swedes banked on Stina Blackstenius, who in turn did not blank. The striker fired in two goals in each half before Lina Hurtig capped off the decisive victory with a third.
Megan Rapinoe lauded Sweden for taking its chances clinically
Certainly disappointed at the loss of more than just a game, Megan Rapinoe acknowledged the Swedish team for its clinical gameplay.
"This is the highest level and these are the best teams in the world, Sweden being one of the best teams ever, certainly in Europe, so if we don't play well, game in, game out, we're not going to win these games," she said.
ADVERTISEMENT
Article continues below this ad
With the perceived invincibility of the USWNT now broken, morale may suffer. Although, the team has come back stronger before so we could see a lot of issues in the backline fixed. Until today, this line has a near-perfect defensive record.
"So, there's a lot of stuff [to improve on]. We want to be a lot better," Rapinoe said. "I think we played a little bit tight, and just hurt ourselves a lot. I don't think we can really say one thing specifically, they took their chances, got into better space and inevitably scored more goals."
The USWNT now will have to make the most of their next matches in order to advance to the knockout stages. The team faces New Zealand next and Australia after that. It will surely be a battle but the players look to avenge this debacle with a huge victory. 
ADVERTISEMENT
Article continues below this ad