Olympic Torch Relay Canceled as COVID-19 Cases Rise Ahead of Tokyo Olympics 2021
Published 07/07/2021, 3:48 AM EDT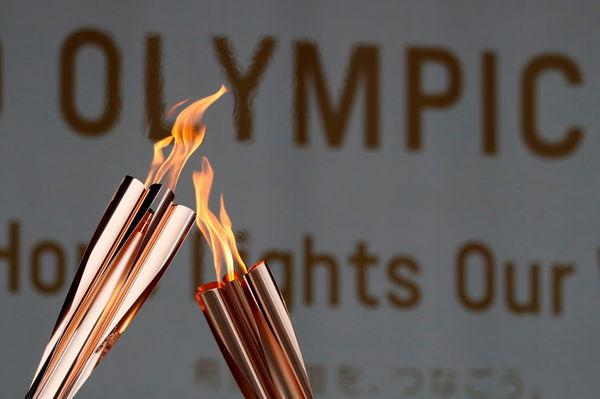 ---
---
The Olympic torch relay is one of the most symbolic events in the lead-up to the Olympic Games. However, as the COVID-19 cases rise in the Japanese capital of Tokyo, the organizers have decided to scrap the torch relay ahead of Tokyo Olympics 2021.
ADVERTISEMENT
Article continues below this ad
The torch relay was supposed to begin next week on the public roads of Tokyo. And many fans were expected to be there as the organizers looked to build up the hype surrounding the games. The torch relay has been going on in various parts of Japan and now was supposed to make its footfall in Tokyo. But now it won't happen.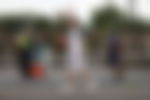 Tokyo has been seeing a daily rise in COVID-19 cases with over 4000 cases reported over the last week. Hence seeing the popularity of the torch relay, the organizers decided to not stage it on the public roads. The original plan was to go through the public roads of Tokyo and then at the opening ceremony the torch would make its entry into the National Stadium in Tokyo.
ADVERTISEMENT
Article continues below this ad
"We have prepared with the hope of having people run on public roads, so it is really unfortunate. It is important to connect the flame, and we would like to have the event finish with smiles on people's faces," a Tokyo official said.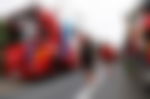 When did the Tokyo Olympics 2021 torch relay start?
The torch relay started in March and originally 10,000 runners had to run across the 47 different districts of Japan. But at many places, the relay was disrupted because of COVID-19 restrictions. And now in the last leg of the relay at Tokyo, the same is likely to happen.
"There's no use saying that I want to run. I just need to follow whatever decision is made," said Hideo Sato, a runner scheduled to carry the torch in the second half of the Tokyo leg.
ADVERTISEMENT
Article continues below this ad
The torch relay has also received criticism from the Japanese public as well. With the cases rising they don't want the government to hold the mega-event. But the government has ensured that all precautions will be followed for a safe Olympics.
ADVERTISEMENT
Article continues below this ad