VIDEO: When Australia Brought Olympics and Rock and Roll Together for a Memorable Night
Published 07/18/2021, 8:36 AM EDT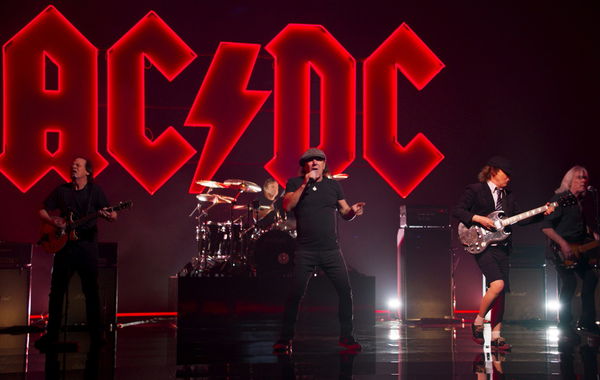 ---
---
Artistic swimming is one of the water sports that will be held at the Tokyo Olympics 2020. It was known as synchronized swimming until 2017, and it involves the swimmers performing creative routines to compete for medals. There are a lot of memorable performances that stand out in history, and one of them is Australia's performance in the team final event during the 2012 London Olympics. 
ADVERTISEMENT
Article continues below this ad
Why Australia's performance is special you may ask? Artistic swimming is not conventionally performed with rock music playing in the background, but the stage was set for it during the Synchronized swimming team final at the 2012 Olympics. 
Australia entered the final as one of the favorites, and they jumped into the pool with AC/DC's Thunderstruck and Back in Black playing in the background. They sent sensational vibes through the aquatic center with their choice of music. 
ADVERTISEMENT
Article continues below this ad
Artistic Swimming: Is this the best Olympic performance ever? 
Artistic Swimming demands superfluous creativity from the swimmers. On top of that executing the moves to the background music becomes crucial. A lot of nations do not go to rock music as their choice for the routine, but that's where Australia begged to differ. 
They rocked the arena by performing a perfect water routine to a mashup of AC/DC's 'Thunderstruck' and 'Back in Black.' Everyone would have heard their classics, but to watch a group of artistic swimmers perform to it is mindblowing. 
ADVERTISEMENT
Article continues below this ad
Eloise Amberger, Jenny-Lyn Anderson, Sarah Bombell, Olia Burtaev, Tamika Domrow, Bianca Hammett, Tarren Otte, Samantha Reid, and Frankie Owe, were the nine athletes who performed to the AC/DC mashup track at the 2012 London Olympics. 
While their performance certainly deserved a medal, the judges' score ranked them at the bottom of the table. Australia finished eighth in the final. Russia took home the gold, followed by China in silver, and Spain in bronze. 
The Australian squad certainly won the respect of the fans seated in the arena and at home. Performing to rock music like AC/DC's, that too under water pressure is truly astounding. Russia has been clinical in Olympic artistic swimming over the years, but who do you think will earn the maximum medals in Tokyo 2020? 
ADVERTISEMENT
Article continues below this ad