Tokyo Olympics Basketball 2020 Rules: How Are They Different From NBA
Published 07/25/2021, 8:21 AM EDT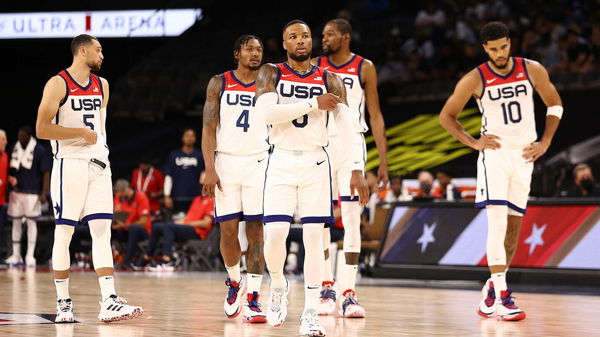 ---
---
Just as fans worldwide started to recover from the action-packed 2021 NBA season, the Tokyo Olympics 2020 arrived. Players will now have to make rapid changes in teams, settings and rules. Representing their countries, everything is on the line. How different is the international basketball setup from the NBA?
ADVERTISEMENT
Article continues below this ad
Tokyo Olympics basketball is a whole new atmosphere from the NBA
With players so used to the NBA, it will take a massive physical and mental shift to adapt to the international stage. Mainly the USA squad, but also some of the other sides will have to get used to the new style in Tokyo.
ADVERTISEMENT
Article continues below this ad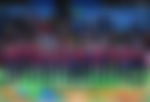 The rims are 10 feet high, and the courts have a similar design to the ones seen in USA's top flight. However, there are a couple of nuanced complications that players will be forced to adjust to. Each quarter at Tokyo 2020 consists of 10 minutes, as compared to 12 minutes in the NBA. This means that sharpness and ability to think on the feet will be key. Moreover, the 3-point line is closer to the basket, so accuracy will be tricky to find initially. The deduction in game-time means that there are also fewer timeouts (5 instead of 6).
WATCH THIS STORY: How Kobe Bryant, LeBron James, Other NBA Stars Used Hecklers to Motivate Themselves
In addition to this, a player gets fouled out after 5 fouls, as opposed to 6 in the league. Naturally, players require to be more tactical when committing fouls, although referees will not call fouls that easily. The levels of physicality are higher, and FIBA rules for defense vary from the NBA.
Mixed reactions to the change of systems
As the American basketball team was getting ready to practice for their tie against France, guard Zach LaVine was seen chatting with Spanish player Ricky Rubio. The experienced Spaniard was told by LaVine about the difference in setting, to which he responded, "I mean its basketball, but it's a little different." Regarding the physical aspect, Rubio said "There's a lot of handchecks; it's called different in NBA than in FIBA. There is a lot of physicality. I will say it's played different."
ADVERTISEMENT
Article continues below this ad
Speaking of team USA, head coach Gregg Popovich pointed out the significance of time in the Olympic rules. "You can't have a bad quarter. In the NBA, you can do that," he quoted. Meanwhile, key USA player Damian Lillard has laid out that he is still adapting to the fresh conditions. "As the game goes on, we're figuring out the difference between the international game and the game we play."
ADVERTISEMENT
Article continues below this ad
Team USA opens their campaign against a talented French side. Spearheaded by Rudy Gobert, France will look to spoil the American party early on. If USA is to regain their holy prize, total focus and execution is the only way forward.