WATCH: Luka Doncic Turns On the Style and Humiliates Rudy Gobert During Slovenia's Semifinal Clash vs France at Tokyo Olympics
Published 08/05/2021, 8:02 AM EDT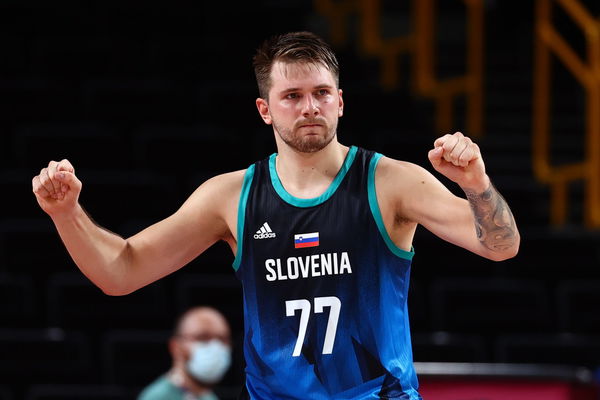 ---
---
The basketball tournament at the Tokyo Olympics 2020 is heating up. After a tense start, USA cruised to victory in the first semifinal against Australia. In the second semifinal, Slovenia was up against France, in a Luka Doncic vs Rudy Gobert showdown. As both teams started off as medal contenders, the match was a high-risk high-reward encounter. A place in the Olympic final was at stake, and neither side backed down.
ADVERTISEMENT
Article continues below this ad
Neck-to-neck start to Slovenia vs France semifinal
As the highly awaited battle kicked off, both teams looked solid in their pursuit of a final spot. For France, Timothe Cabarrot was the unsung hero, nailing down the crucial points when required. Reaching the double digits in no time, he anchored the French attack on a day when both de Colo and Gobert were not having the best of days.
ADVERTISEMENT
Article continues below this ad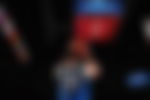 For Slovenia, big man Luka Doncic was the star of the show again. Fighting fire with fire, he was a menace for France. Anything that Cabarrot did, Doncic did better. The game moved at a fast pace, and neither side was willing to give in. The defenses didn't have much opportunity to get into action, as the Slovenians took a narrow 29-27 lead after the first quarter.
Luka Doncic shows off his moves against Gobert and France
ADVERTISEMENT
Article continues below this ad
In the first quarter of the Tokyo 2020 semifinal, both teams were looking to play it safe and secure a lead. However, confidence is the primal quality at Dallas Mavericks' Luka Doncic's disposal. As Slovenia looked to get on the attack, Rudy Gobert decided to guard the Slovenian powerhouse. However, it was to no avail, as Doncic nailed the shot.
The step-back three is one of the hardest shots in the clutch moments of a game. Tell that to Doncic, who made it look extra easy. He made the shot in a bullish manner, to give his side the lead. In addition, the star player also made a stunning pass between his opposite player's legs. Gobert and his teammates were left in awe, as Doncic kept the scoreboard ticking.
ADVERTISEMENT
Article continues below this ad
Despite Doncic's best efforts, France has done well to stay in contention. They have matched the Slovenian attack with some shot-making of their own. Who will come out on top? Either way, the best team will win, and will give the Americans a run for their money!