14-Year old Canadian Child Prodigy Swimmer Summer McIntosh Lights Up Tokyo Olympics 2020
Published 07/25/2021, 11:17 AM EDT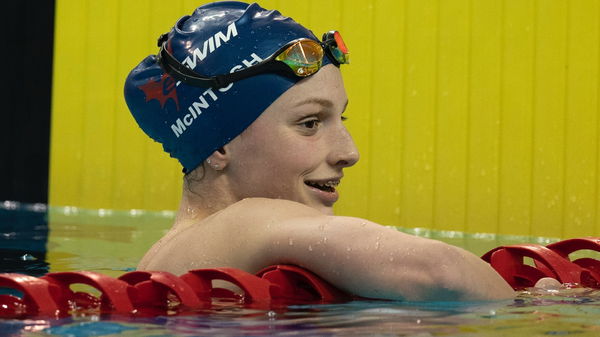 ---
---
The Tokyo Olympics 2020 is turning out to be an enticing affair. Despite the fear surrounding the COVID-19 pandemic, athletes are ready to risk it all in order to win major honours for their respective countries. But 14-year old Canadian swimmer, Summer McIntosh, deserves a special mention.
ADVERTISEMENT
Article continues below this ad
ADVERTISEMENT
Article continues below this ad
It's not easy to compete at an event such as the Olympics for any athlete, let alone a teenager. But McIntosh is breaking records and turning heads as she gears up for what is bound to be the biggest moment of her Olympic career that is still in its infancy.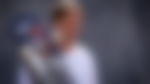 Summer McIntosh announces her arrival at the Tokyo Olympics on Sunday
In epic fashion, Summer McIntosh set a new Canadian Olympic record with a time of 4:02.72 in the third heat. This was the fifth-fastest timing of the day. The previous record was held by Brittany MacLean who posted a timing 4:03:43.
"I'm still processing everything. It doesn't feel real yet. But it's been great to see my hard work come to life and see that hard work always pays off," McIntosh told CBC to the start of the Olympics.
ADVERTISEMENT
Article continues below this ad
McIntosh is the daughter of Jill Horstead who swam for the Canadian Olympic team at the 1984 Olympics. She is one of Canada's youngest Olympic team members. She edged fellow countrywoman Penny Oleksiak in the 200-metre freestyle final of the Olympic qualifier to earn a spot on the team.
In May, McIntosh registered a timing of 4:05:13 in the 400-meter freestyle. It was the quickest time recorded by a 14-year-old participant. She won gold in the 200-meter and 800-meter freestyle back home in Canada.
ADVERTISEMENT
Article continues below this ad
Summer also had a great performance in the Canadian Swimming Championships two years ago. She won silver in the 400-meter freestyle and bronze medals in the 400-meter individual medley and 800-meter freestyle. This summer might be the perfect occasion for her to announce herself to the world and kickstart a new legacy.