Another Horse and Rider Both Out of Tokyo Olympics 2020 After Judges Spot Blood- Rider Laments Unfair Disqualification
Published 08/05/2021, 2:23 PM EDT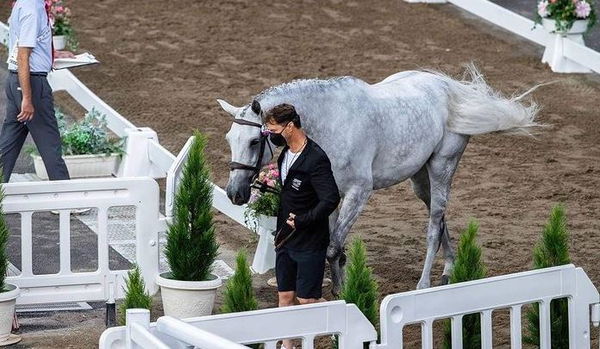 ---
---
The Tokyo Olympics 2020 has been attracting a lot of press since the games began on July 23, 2021. One can argue that not all the attention being directed towards Japan is positive. But regardless, this year's Summer Games serve as a welcome distraction considering the events of 2020.
ADVERTISEMENT
Article continues below this ad
The Olympics has always been a stage for stories of success but also of heartbreak. Underdogs beating legends, athletes shattering decades-old records and the establishment of new rivalries. But New Zealand's Daniel Meech and his beloved horse 'Cinca' both were dealt a rather harsh blow during the Olympic showjumping final earlier this week.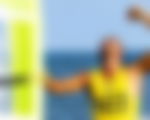 ADVERTISEMENT
Article continues below this ad
Daniel Meech laments decision to eliminate horse in Tokyo Olympics 2020 final
On Wednesday, Daniel and his mare were disqualified from the Olympic individual showjumping final as blood was found on the latter. As per FEI Jumping rules, if blood is found on a horse in the post-competition checkup, it qualifies for elimination.
Of course, Meech wasn't too content with this development.
"Cinca deserved to keep her place for history. It was a tough track and she jumped amazing, I thought the heat just caught up with us in the end. I was first out and it was still very hot. It ruined what was a really proud moment for my team and country. I look forward to tomorrow's team competition and doing my best again."
ADVERTISEMENT
Article continues below this ad
"I was proud of her. It's by far the biggest occasion ever for her. She took a little time on some jumps, and we went over time, but really I couldn't have asked for more – she was perfect tonight," Meech said after the unfortunate event.
The FEI further clarified that "Elimination under this rule does not imply there was any intent to injure the horse, but the rules are in place to protect the welfare of all competing horses."
ADVERTISEMENT
Article continues below this ad
Equestrian Sports New Zealand appealed against the elimination. Their concern was heard by the ground jury but dismissed. Daniel and Cinca will hope to move on from this setback though. The pair will be competing in the team competition final on Friday.