"Athletes Are Human Too"- Katie Ledecky Backs Simone Biles for Prioritizing Mental Health at Tokyo Olympics 2020
Published 08/18/2021, 9:53 AM EDT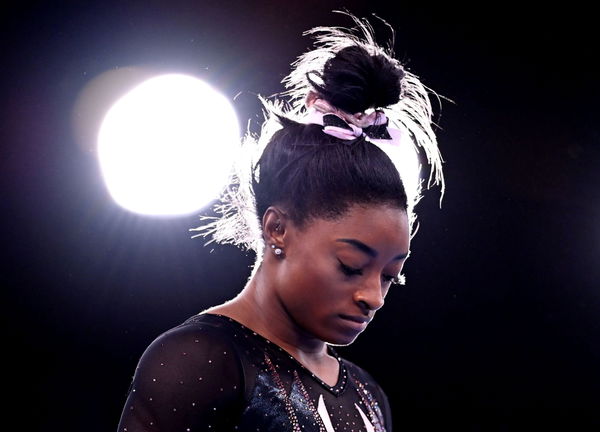 ---
---
Tokyo Olympics 2020 was an exceptional event held in exceptional circumstances. One of the most noteworthy events that took place during the Olympics was the prioritization of the mental health of athletes. Simone Biles withdrew from her gymnastics event because of her mental health. Representing the hopes and ambitions of a nation puts a lot of pressure on the Olympians and it's bound to take a toll on them.
ADVERTISEMENT
Article continues below this ad
Olympic legends like Michael Phelps and Usain Bolt have also talked about their mental health issues in the past. Even though they seem to perform effortlessly in the tournaments, only athletes are aware of the reality inside their minds.
US swimming star Katie Ledecky has also expressed her thoughts on mental health. Ledecky even praised her fellow American athlete Simone Biles, who exited her event at Tokyo Olympics 2020.
ADVERTISEMENT
Article continues below this ad
Tokyo Olympics 2020 gold medalist supports Simone Biles
Swimming star Katie Ledecky won record-breaking four medals at the mega-quadrennial games. Ledecky clinched two golds and two silvers, leading the US female athletes' medal charts.
In a conversation with PBS News Hour, Ledecky talked about athletes' mental health. According to Katie, it's important for everyone, not just athletes.
She said, "Yes, well, mental health is super important. And it goes hand in hand with physical health. And we have talked a lot about health as a whole over the past year-and-a-half." 
Ledecky continued, "And I think it's important to continue to talk about. And athletes are humans too. We experience very similar things to everybody. And I don't think it's just an athletic problem."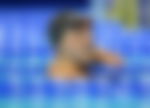 She also talked about how a support system plays a vital role to reach the goals of athletes' life. "But you see, everyone in society has different challenges. And everyone has to support each other to get to where you want to get if you have those — those big goals. And a lot of people do have big goals."
Further, she praised Simone Biles for prioritizing her mental health. "And it takes a balanced approach to reach those goals and a lot of support. You have to rely on your support system. And it was great to see that Simone and many other athletes at the Games were able to do that successfully," Katie said.
Watch this story: Top Five Eye-Catching Hairstyles at Tokyo Olympics 2020.
Katie Ledecky a psychology major student from Stanford
ADVERTISEMENT
Article continues below this ad
Apart from being one of the fastest female swimmers in the world, Katie also boasts commendable academic achievements. She majored in psychology at Stanford University and speaks on this subject from experience as well as theoretical understanding.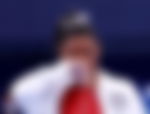 According to Ledecky, it's important for an athlete to prioritize their mental health. The world of sports is unforgiving, where the competition keeps on rising and every four years someone betters the old records.
ADVERTISEMENT
Article continues below this ad
Notably, American swimmers Michael Phelps and Katie both have talked about normalizing athletes asking for help. Olympic stars like Simone Biles and Naomi Osaka, keeping their mental health above everything, are an inspiration for young athletes.