Aussie Olympian Gold Medalist Andrew Hoy Explains Why He Won't Attend the Tokyo Olympics 2020 Opening Ceremony
Published 07/19/2021, 5:07 AM EDT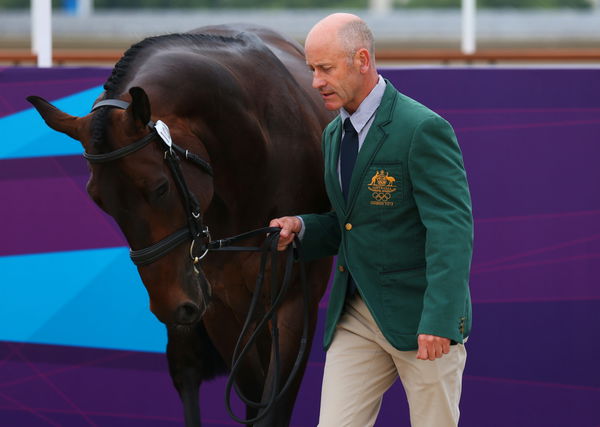 ---
---
Australian eventing Andrew Hoy will enter is eighth Olympic Games in Tokyo. The former medalist will represent his country at equestrian's grandest stage and will set a longevity record as well. Ahead of the Tokyo Olympics 2020, the 62-year-old explains why he won't attend the opening ceremony for the Games.
ADVERTISEMENT
Article continues below this ad
Andrew Hoy is an Aussie Olympic legend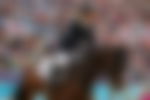 Competing in eight Olympic Games is a legendary feat, but such is the profile of Andrew Hoy. Debuting at the Los Angeles Olympics in 1984, Hoy has come a long way and picked up a few accolades as well. With three golds and one silver medal, Hoy is not just the oldest active Olympian but one of the most decorated.
ADVERTISEMENT
Article continues below this ad
With incredible performances and a ton of history associated with the Olympics, Hoy must hold the competition in high regard. In conversation with US Eventing, the Aussie legend talked about the opening ceremony and why he doesn't attend it.
"I have sometimes chosen not to march in the opening ceremony because my competition has started the next day. In Los Angeles, my first Olympics, I went [to the opening ceremony] – it was a seven-hour procedure, albeit one with huge excitement surrounding it. My jaw was on the floor – I felt so much awe about seeing these incredibly famous athletes."
"If you're not one of the early nations marching, you don't necessarily see very much of the ceremony at all – and I'm so short that I can't see much over the other athletes, anyway! I can't really ask the basketball players to put me on their shoulders. Sometimes, I have sat in the audience in the stadium and watched the procedure and seen much more of it that way."
What are his Olympic exploits?
ADVERTISEMENT
Article continues below this ad
Debuting in 1984, Hoy finished 15th in the individual eventing competition while Australia finished fifth in the team event. The following Olympics in Seoul, Hoy didn't improve on his performance and finished eighth while the Australian's once again finished fifth in the team event.
When Hoy arrived in Barcelona for the 1992 Olympics, he brought with him a ton of improvement and good fortune. The Aussie team blazed past the competition and picked up gold in the team event, while Hoy finished fifth individually. They repeated the feat at the 1996 Games in Atlanta, where Hoy was the country's flag-bearer.
If winning gold consecutively sounds great, doing a three-peat in front of your home fans is simply extraordinary. Hoy proved why he and his teammates, Phillip Dutton and Stuart Tinney represented the golden generation of eventers in Australia, winning gold at the 2000 Sydney Olympics.
ADVERTISEMENT
Article continues below this ad