Australian Showjumping Equestrian Team Disbarred From Competing at Tokyo Olympics 2020 After Doping Violation
Published 07/22/2021, 3:55 AM EDT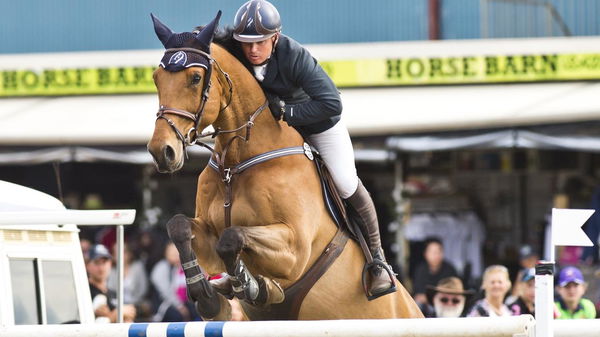 ---
---
The Australian showjumping team suffered an immense blow after Jamie Kermond's doping violation. Having gone through hoops to secure qualification, traces of cocaine in his A-sample drug test has caused his team to bow out. The Aussie showjumping team won't travel to the Tokyo Olympics 2020.
ADVERTISEMENT
Article continues below this ad
Jamie Kermond ends his teammates Tokyo Olympics 2020 journey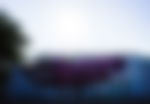 The showjumper ended his and his team's Tokyo Olympics 2020 journey before it even began. Equestrian Australia provisionally suspended him until further notice, which banned from the Olympics after a drug test taken on June 26th revealed the fateful results. He can get his B-sample tested to prove his innocence, but he's out for now.
ADVERTISEMENT
Article continues below this ad
To their misfortune, Edwina Tops Alexander and Katie Laurie will have to exit the team jumping event too. Both jumpers were making their Olympic debuts in Tokyo, but they will have to wait another four years. Rowan Willis, Australia's top showjumper also withdrew his name from the team after Kermond's sponsorship link emerged.
In a statement according to Guardian, Kermond responded to the bad news. "It is likely that the positive result was from a single recreational use of the drug at a social event and had no connection with my sport of equestrian. I am extremely upset and remorseful as to what has happened and I accept full responsibility. I am truly sorry as I have let a lot of people down including my family and teammates."
"Hopefully one day I can be forgiven for my mistake [and make] amends through better actions and continued contribution to the sport I know and love."
Kermond's isn't the only doping controversy at this year's Olympics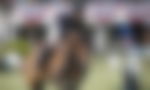 ADVERTISEMENT
Article continues below this ad
Although Jamie Kermond's ban received public attention, it wasn't the first instance. A few months ago, Canada's showjumping team received a similar ban after Nicole Walker's doping violation. The Canadian showjumper also tested positive with traces of cocaine in her blood.
She explained she consumed coca team in Lima, Peru during the Pan American Games, which explained the trace of cocaine metabolite. However, the Court of Arbitration in Sports refused to hold back and banned her entire team. Fortunately, Canada could still send an individual rider to the Olympics.
As for Australia, Kermond's teammates can still compete in Tokyo at the individual level. However, missing out on a second medal would hurt them for a long time.
ADVERTISEMENT
Article continues below this ad