Big Bang Theory Star Kaley Cuoco Offers to Buy Horse Punched by Coach at Tokyo Olympics 2020
Published 08/14/2021, 9:30 AM EDT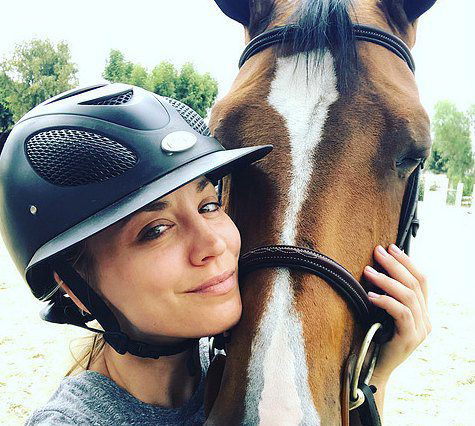 ---
---
The world was stunned when a horse was attacked at the Tokyo Olympics 2020. The horrifying act was seen in the modern pentathlon event. German coach Kim Raisner punched the horse during the match.
ADVERTISEMENT
Article continues below this ad
The incident took place after a horse named Saint Boy refused to take the course during the match. While people came forward, criticizing the cruel act, Big Bang Theory fame Kaley Cuoco who loves horses also spoke about the incident. Cuoco even offered to buy the horse from the team that doesn't deserve the animal.
' Rider and trainer are a disgrace' said Kaley Cuoco
ADVERTISEMENT
Article continues below this ad
Social media has a great power to send across messages and Kaley also took advantage. Kaley shared a series of stories on her Instagram against the German team.
Kaley posted, saying, " I feel it's my duty and heart to comment on this disgrace. This is not Olympic showjumping. This is a disgusting, classless, abusive representation of our sport in so many ways. This team should be ashamed of themselves. "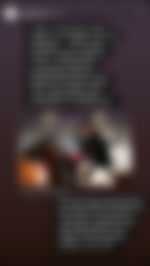 She even attacked the German team in her stories for disgracing the sport. Kayley posted, " You and your team did not do your country proud or this sport. You make us look bad. Shame on you and godspeed to any animal that comes in contact with you. "
Kayle offers to buy the horse from Tokyo Olympics 2020 at any price
Kayle has a special place for animals and specifically horses. As she is married to Karl Cook, a horse trainer, hence her love and sensitivity towards horses are genuine.
Further, showing her displeasure on the incident, she posted, saying, " I'll buy that horse outright and show it the life it should have. Name your price." She even asked her followers to repost the story so that she can give the horse a new home.
ADVERTISEMENT
Article continues below this ad
The German coach Kim Raisner has received a suspension after her unacceptable behavior at Tokyo Olympics 2020. The coach had even asked the German rider, Annika Schleu, to hit the horse with the fist during the match.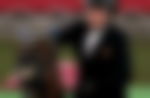 The incident has raised a lot of questions against the participants and also for the removal of equestrian sport from the Olympics. The image of the horse Saint Boy went viral, in which the innocent animal's fear was clearly visible.
ADVERTISEMENT
Article continues below this ad
In the same place where Simone Biles withdrew because of her mental health, a horse was punched after not being able to perform. Will Equestrian be part of the Paris Olympics 2024?