BREAKING: Irish Equestrian Team to Face Legal Action After Tokyo Olympics 2021 Withdrawal
Published 06/25/2021, 7:35 AM EDT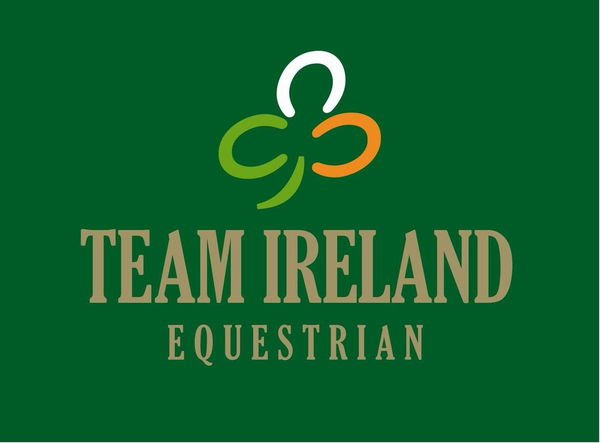 ---
---
The Tokyo Olympics 2021 draws nearer and nearer, and several countries are confirming their teams and athletes for the 33 different sports. However, we've witnessed many athletes bowing out of the games, on account of COVID-19. But for the Irish equestrian dressage team, they withdrew from the competition in controversial fashion.
ADVERTISEMENT
Article continues below this ad
Irish Dressage team still want to make it to Tokyo Olympics 2021
ADVERTISEMENT
Article continues below this ad
The Irish equestrian team did not compete in the jumping event since 2004, and will return to the Games in Tokyo. However, their team withdrew from the competition after certain key players cannot compete.
Former Olympian and European Champion Judy Reynolds announced she's retiring her horse, Vancouver K. Vancouver K is Ireland's top Grand Prix horse, and his absence will be felt. Kate Dwyer, who won a five-star Grand Prix in Qatar, won't travel to Tokyo either since she's pregnant.
The remaining teammates, Dane Rawlins and James Connor, have made a legal appeal to withdraw from the Tokyo Olympics 2021. Horse Sport Ireland's Dressage High Performance Director (HPD) Johann Hinnemann decided not to send a jumping team at all, but Rawlins and Connor have a novel idea.
They want to form a different trio comprising the two of them and Heike Holstein. At 49, not only is she a veteran but competed in three Olympic Games. She could really carry this team to not just their first dressage event in seventeen years, but also a medal.
Connor and Rawlins apparently approached a lawyer and appealed their situation. However, they are running out of time as the deadline for the participants to meet the Olympic Minimum Eligibility Requirement passed a week ago. Do you think they will make it to Tokyo this year?
Who else from Ireland will go to Tokyo?
ADVERTISEMENT
Article continues below this ad
While dressage is probably going for a toss, Ireland will still compete in the remaining Olympic equestrian events. Teams for eventing and jumping are announced and they're ready to show up and steal the show in Tokyo.
The eventing team includes: Cathal Daniels, Sarah Ennis, Sam Watson, Austin O'Connor (reserve) and Joseph Murphy (reserve). From this team, O'Connor and Murphy have competed in the Olympic Games before.
The jumping team includes: Bertram Allen, Darragh Kenny, Cian O'Connor, Shane Sweetnam (alternate) and Michael Duffy (reserve). From this squad, Kenny is ranked #7 in the world, while Cian O'Connor is the only former Olympian in the team.
ADVERTISEMENT
Article continues below this ad