BREAKING: USA Gymnast Simone Biles Withdraws From USA Team Finals at Tokyo Olympics 2020
Published 07/27/2021, 8:40 AM EDT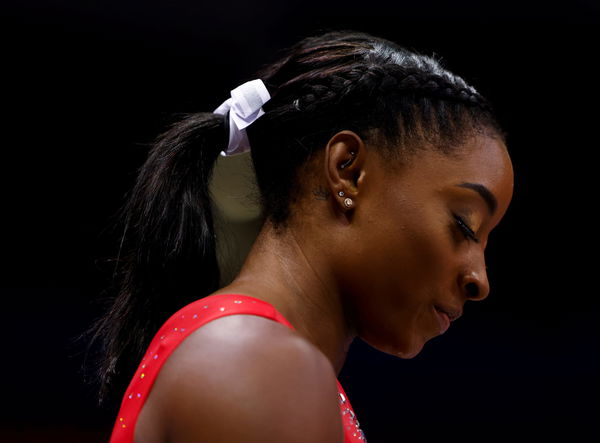 ---
---
The most decorated female gymnast in the sport's history, Simone Biles may not take part in the rest of her events at the Tokyo Olympics 2020. The Olympic gold medallist from Rio 2016 who has won over 30 Olympic and World Championship medals may not take part in the rest of her events. 
ADVERTISEMENT
Article continues below this ad
This could devastate Team USA and Biles who looked to up her performance at the Rio Olympics and go for the clean sweep. The 24-year-old gymnast had her eyes on winning all 5 gold medals in the events she was taking part in.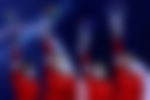 What happened to Simone Biles?
ADVERTISEMENT
Article continues below this ad
Early indications tell us that Simone Biles has pulled out of the team finals. Simone Biles was the gold medal favorite in every event she was taking part in. NBC is reporting that Biles didn't withdraw because of injury but because of her mental health, according to her coach.
This is not usual for Olympic athletes, because of the sheer competition present at the highest level. Then again, every athlete is not Simone Biles. In recent interviews, she had expressed how preparing for the Tokyo Olympics was especially hard. 
After they postponed the event for a year, she contemplated retirement. The training regime of a gymnast involves around 17 hours of training a week. It is almost impossible to keep up over a long period. Athletes usually retire in their mid-twenties. 
USA Gymnastics has issued an official statement regarding Simone Biles' withdrawal:
"Simone has withdrawn from the team final competition due to a medical issue. She will be assessed daily to determine medical clearance for future competitions."
Team USA's misfortune continues 
The Tokyo Olympics 2020 just seems to go against Team USA since the time they landed in Tokyo. They put two replacement athletes under quarantine because of Covid-19. They had to move out of the Olympic Village for precautions, and now Simone Biles. 
Team USA had a rough start to their qualification round. For the first time since 2010, they didn't lead the points table after the first day of competition at a global or Olympic event. They placed second to the ROC. 
"Simone explained to her teammates that she was out of the competition," – Hoda Kotb on NBC.

"My heart broke for her. I can't imagine what she's going through right now," MyKayla Skinner adds. "I'm not sure if she's hurt something recently.#Tokyo2020

— Nick McCarvel (@NickMcCarvel) July 27, 2021
ADVERTISEMENT
Article continues below this ad
Simone Biles herself had a bumpy start and made uncharacteristic mistakes. Despite this, she made the all-around finals. She was also the highest-scoring individual athlete after day one. Simone Biles didn't look like she was struggling with injuries or was uncomfortable on Day one. 
Instead, she actually seemed pretty relaxed and was smiling after making a mistake on her landing during the balance beam. 
ADVERTISEMENT
Article continues below this ad
She will now guide Team USA from the sidelines at the Team Finals.